"The only thing necessary for the triumph of evil is for good men to do nothing". Worse yet, the democrat leadership (another George Soros backed DA, NYC's Alvin Bragg) and their policies in the state and in NYC are enabling and encouraging this lawless insanity. And they wonder why NYC police are frustrated and leaving…
Bernadette Hogan and Bruce Golding: 10 career criminals racked up nearly 500 arrests since NY bail reform began
A small group of just 10 career criminals was allowed to run amok across the Big Apple and rack up nearly 500 arrests after New York enacted its controversial bail reform law — and most of them are still out on the streets…

Two of the defendants are actually accused of embarking on lives of crime in the wake of bail reform, with one busted 33 times since 2020 and the other busted 22 times, all this year, the data shows…

The NYPD's list of "notable" career criminals is topped by Harold Gooding, who's been busted a total of 101 times, with 88 coming since bail reform was enacted…
Oh, there's a lot more. Click the link for the long rap sheets. And this is just one small sampling of the massive and growing crime tsunami drowning New York City.
NYP: George Soros' reality-defying bid to justify funding pro-crime DAs
As we saw a couple of weeks ago with the self-defense bodega worker Jose Alba being arrested by DA Alvin Bragg for killing his attacker, the people of NYC are pretty much on their own against criminals and the lawless deterioration…
Jesse O'Neill: MMA fighter springs into action to take down NYC assault suspect
San Fran's DA office returning to some measure of sanity…
Mary Rooke: San Francisco DA Revokes Plea Offers Made From Soros-Backed Predecessor
For the past year +, the previous administration did not earn one conviction for fentanyl.

We have to send a strong message that you will face consequences and potentially jail time for dealing fentanyl. https://t.co/Q8k2QnaQrP

— Brooke Jenkins 謝安宜 (@BrookeJenkinsSF) August 3, 2022
It is not progressive to allow our residents to die from these deadly drugs.

It is not progressive to have residents in the TL & SOMA live in fear of just being outside in their neighborhood.

It does not further reforms to allow repeat offenders back on the streets.

— Brooke Jenkins 謝安宜 (@BrookeJenkinsSF) August 3, 2022
The drug overdose crisis is at an all-time high & our criminal justice system requires change to tackle the problem head-on.

I promised San Francisco residents I would work from day one to end open air drug markets & restore public safety.

These changes will do just that.

— Brooke Jenkins 謝安宜 (@BrookeJenkinsSF) August 3, 2022
This man. This take-no-BS leader! Be afraid, demo-commies. Be very afraid…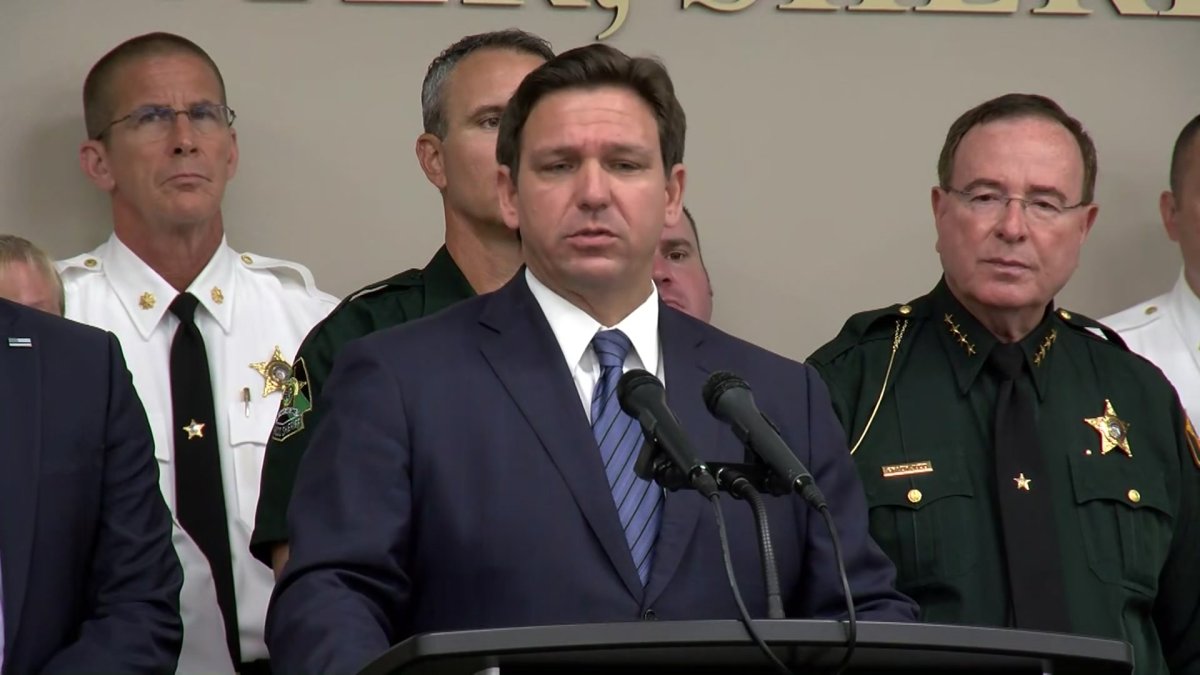 Anders Hagstrom: Florida Gov. Ron DeSantis suspends 'Soros-backed' state attorney who refused to enforce abortion ban: DeSantis says Andrew Warren refused to enforce numerous Florida laws and wouldn't work with police
Officials said Warren has repeatedly tried to install himself as an adjudicator of what laws will and will not be enforced.

DeSantis' office had teased the Thursday move on Wednesday, saying the announcement would not be political or related to endorsements.

"This isn't about abortion or any one thing, it's about having accountability to our system of law and order to prosecute crime. There has been a pattern developing in Hillsborough County where one person picks and chooses which laws he wishes to enforce," his office stated.
UPDATE BREAKING NEWS:
You know damn well there will be a prisoner swap coming with Russia. We have somebody they desperately want back…
FNC: 9 YEARS IN PRISON: Russian court throws the book at American WNBA star detained on drug charges
Meanwhile, nothing pisses me off more than when I hear some pro-illegal alien talking-head (like Geraldo Rivera) scoffing at the criminals, at every level, coming across Biden's open border into our country and killing Americans and committing other crimes. And the MSM refuses to investigate and report the data on how much crime is being committed on Americans by some of these illegals. This guy here has been previously deported from the U.S. but came back in so easily to do this…
Carol Robinson: After 12-year-old Alabama kidnapping victim chewed her way free, police found dismembered woman and child, records state: Two decomposing bodies – including a child – found in the Alabama mobile home of a suspect in the kidnapping of a 12-year-old girl had been dismembered… … Report that police are actively digging around the property and allegedly finding other remains.
VIDEO: Kidnapped Alabama girl escapes by chewing through restraints … Can't wait to hear who this escaped girl is and who were the others found dead in this guy's shack-of-death.
D.C. and NYC complain about illegal aliens coming into their cities and stressing funds but continue to thumb their smug noses at the small Texas and Arizona towns that have been dealing with it for years, most especially this Biden Oper Borders era. Texas Gov. Abbot's bussing willing illegal aliens to the east coast aside, we've not heard Mayor Adams complaining about Biden flying plane loads of illegals into New York in the dead of night for the last year or so…
Susan Jones: Texas Governor Vows to Keep Sending Busloads of Illegal Immigrants to D.C.
Mary Chastain: NYC Mayor Adams Rejects TX Gov. Abbott's Invite to Visit the Border. Coward.
Nancy's Wrecked Hotel Room: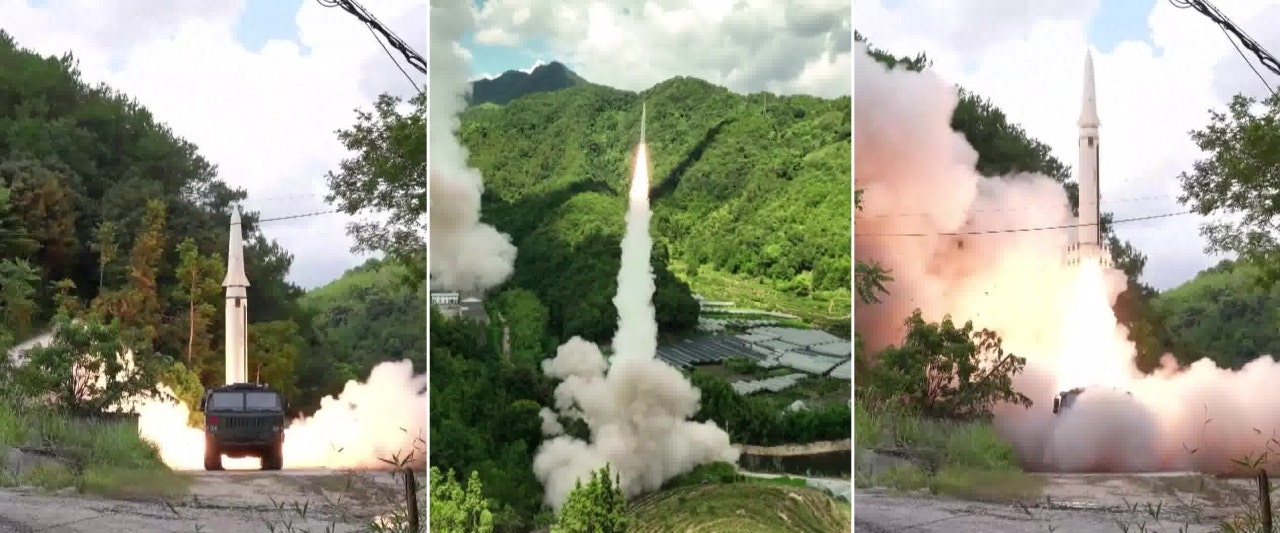 Lawrence Richard: DEVELOPING: 'PRECISION MISSILE STRIKES' – China ramps up military drills in Taiwan Strait following Pelosi's visit: China fires 'precision missile strikes' in Taiwan Strait day after Nancy Pelosi concludes controversial visit. China claims Taiwan is its own territory and condemned House Speaker Nancy Pelosi's visit to the island
Timothy H.J. Nerozzi: Blinken tries to smooth over Pelosi Taiwan visit, warns against Chinese escalation: Blinken hopes China will not 'seek a pretense to increase its aggressive military action'
Brooke Singman: China could invade Taiwan before the 2024 US presidential election: Officials warn 2024 could be an especially 'dangerous' year as both the US and Taiwan hold presidential elections
VIDEO: Tucker Carlson: China views Pelosi's Taiwan visit as an 'invasion': The potential consequences of Speaker Pelosi's 'totally pointless' trip to Taiwan.
VIDEO: Greg Gutfeld: Her visit did nothing but create more conflict with China … Nancy has a history of going to foreign countries against a sitting president's wishes.
Meanwhile, there's something about Paulie…
Michael Ruiz: Paul Pelosi could have taken a ride-share app home for $60, his DUI charge has already cost him over $5G: 'Uber, Lyft, taxis and limos, there is no excuse to drive under the influence,' a California attorney specializing in DUI defense tells Fox News Digital
Onto the Dolt(s) in the White House and the Fools on The Hill:
Since they're regularly testing Biden for COVID… why not throw a test or two for dementia in there as well…

— Tim Young (@TimRunsHisMouth) August 4, 2022
Melanie Arter: Biden Signs Executive Order to Help Women Get Abortions Out of State Through Medicaid
Yael Halon: White House energy adviser defends taking credit for lower gas prices despite blaming Putin for hike: Biden adviser says claim that gas prices were already rising prior to Putin's disruption is 'factually not true' … Not getting away with it on Twitter…
Twitchy: Biden spox breaks out a chart to brag about 'fastest decline in gas prices in over a decade'
Nineteen states now offer gas under $4.

In 15 of them, gas is $3.89 or less.

— President Biden (@POTUS) August 2, 2022
Hey, weren't you the one who said the President is not responsible for gas prices?

In that case, don't try to take credit for the prices falling. You can't have it both ways.

— Errol Webber (@ErrolWebber) August 3, 2022
Gas should be under $2… until then, shut the fuck up.

— Tim Young (@TimRunsHisMouth) August 2, 2022
Putin price cut

— Dr Strangetweet or How I Learned to Love the RT (@lone_rides) August 2, 2022
I don't blame him but I don't accept his excuse for it either. As if he's actually doing anything.

It went up 150%.
Then it went down 15%.
Then 15%.
Then 10%.
And it's still basically 100% more than a few months ago.

I fill up twice a week. It was about $40-45, now it's $85-95.

— T-Rx 🦖🚀🏴‍☠️ ☠️ (@TrxBeats) August 2, 2022
A 'nudge' conditioning to accept a considerably higher 'new normal'. Hence why his twitter troll is pushing this as good. I've seen this before on other things. Won't go back down to anywhere it was before he took office, not while he's in office pushing GND anti-energy policies.

— Maggie (@drillanwr) August 2, 2022
Twitchy: Rob Schneider shares video of Jennifer Granholm lunacy along with a 'before Biden' reminder
HEH!…
Rick Moran: Sinema Wants Changes to Reconciliation Bill That May Torpedo the Whole Thing
Twitchy: Dem Rep's apology to Biden for predicting he won't seek reelection plays out like an awkward hostage video
MORE:
All 3 times of my labor (and baby-birthing) my husband went downstairs to the McDonald's inside the hospital. The first time he brought food to the room the complete heartless monster I am (and the unborn baby too), I demanded he take that F*ing sh*t out of here before I puke like 'The Exorcist' across the room on you and the food. The next two labor and birthing events he knew better and ate in the maternity waiting room.
Jane Barry: No one talks about how hard labor is for the partner … Hollywood's been making-bank on those poor mistreated bystander "partners" in the labor/delivery room. For the love of God! And so, after decades of libs pushing 'natural childbirth' on mothers and insisting fathers be by her bedside during the birth today's 'progressives' are … what? … looking to remove fathers now? Is he an unnecessary burden to the delivering mother now? How hard do ya think is it on fathers when the pregnant mother decides, against his wishes, and aborts the baby without him in the room? This concerted effort to delegitimize everything about pregnancy, motherhood, parental union and participation is reaching Biblical proportions.
Duh, winter is coming … again…
Scott Sistek: Farmer's Almanac declares parts of U.S. 'hibernation zone' with predicted 'glacial, snow-filled' winter
Teny Sahakian: Climate change proposals putting American food supply at risk, says dairy farmer: Climate initiatives and a push for plant-based food are fostering anti-farm sentiment, Nash says
Ilya Shapiro: Universities embrace academia's woke insanity to crush free speech: Free speech is being crushed by universities that embrace academia's woke insanity
Twitchy: Physician/scientist's answer to Sen. Josh Hawley's question about China's gain-of-function research is frightening
Sen. Josh Hawley: "Are you concerned with the continuation and expansion of Chinese gain-of-function research?"

Dr. Quay: "They were doing synthetic biology on a cloning vector of the Nipah virus, which is 60% lethal. We just experienced a 1% lethal virus…" pic.twitter.com/ydeY1Gj8OE

— Townhall.com (@townhallcom) August 3, 2022