🎶Inflation reaching record highs
Filling your gas tank makes you cry
Economic recession technically
Lying about climate emergency
Crime is up and morale down
Media acting like a bunch of clowns
Biden's going after wealth
Epstein didn't kill himself

We didn't start the fire🎶

— Carol Roth (@caroljsroth) August 1, 2022
Nine Lives: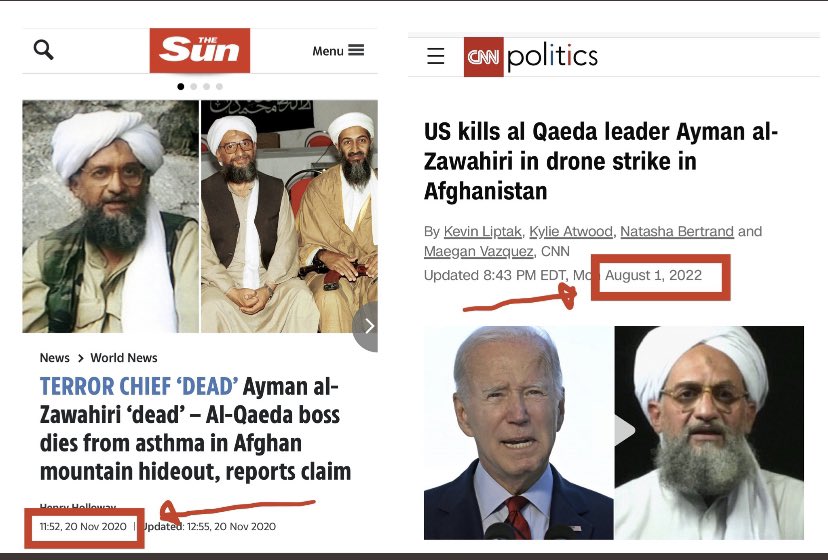 You've heard of "Proof of Life"? I think we're gonna need a "Proof of Dead-as-a-Doornail-and-Mopping-Up-the-Pieces". Can the Biden bunch get some balcony splatter samples and run it through one of those DNA companies advertised on TV?
Brie Stimson: CIA targeted al-Zawahri alone on his balcony after months of surveillance, building his 'pattern of life': President Biden said al-Zawahri was the only one killed in the precision drone strike in Kabul
Hanna Panreck: Tom Cotton jabs New York Times over Taliban leader's op-ed: 'I'll promise not to harbor al Qaeda leaders': Cotton famously set off staff uproar with his New York Times op-ed in 2020
Victoria Taft: Al Qaeda Leader Ayman al-Zawahiri Is Dead…for at Least the 4th Time
Tuesday (primary) election results: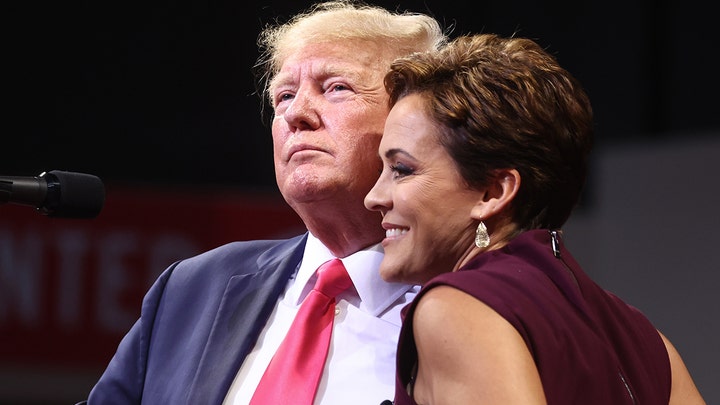 Here's hoping democrats up and down the nation's ballots take an historic slaughtering…
Michael G. Zey: Armageddon Looms for the Democrat Party
Monica Showalter: Trump's endorsements triumph in last night's primaries
Paul Steinhauser: Arizona Republican gubernatorial primary too close to call between Lake, Taylor Robson: Kari Lake was leading Karrin Taylor Robson in Arizona Republican gubernatorial primary, with the race yet to be called … Lake was one of the Trump-backed candidates to win in different states' republican primaries.
Paul Steinhauser: Eric Schmitt wins Missouri's heated Republican Senate primary: Five states — Arizona, Kansas, Michigan, Missouri, and Washington — hold primary elections on Tuesday
Jim Hoft: TRUMP-ENDORSED Arizona Attorney General Candidate Abe Hamadeh Wins GOP Primary!
Jim Hoft: Trump-Endorsed Senate Candidate Blake Masters WINS BIG in Arizona GOP Primary
Jim Hoft: MI-3 Primary: JOHN GIBBS DEFEATS RINO Peter Meijer Who Voted to Impeach Trump and Supported Democrat Spending Bills
'Abortion rights' in the voters' hands…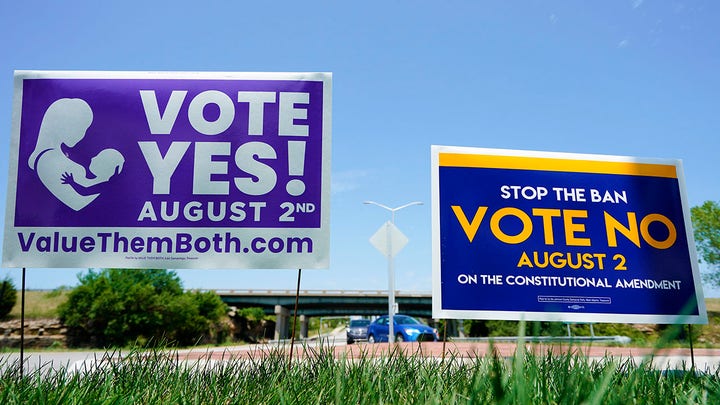 Worth noting, out-of-state donors pumped millions of dollars into this ballot issue in Kansas. "An estimated 71% of contributions made to a pro-choice coalition in Kansas were from out-of-state donors"… Is that 'okay'? People and activist groups that don't even live in the state or pay taxes in the state are dumping money into the state to influence the elections of Kansas citizens?
DEMOCRACY AT WORK, EXACTLY AS DOBBS INTENDED: Kansans vote to uphold abortion rights in their state. "Kansas voters on Tuesday overwhelmingly struck down a proposed constitutional amendment that would remove language enshrining reproductive rights in their state, in a move widely seen as a victory for abortion rights activists. . . . A "yes" vote on the measure would remove from the state Constitution the right to an abortion and hand the issue back to the state legislature. A 'no' vote on the measure would make no changes, keeping abortion rights enshrined in the state Constitution."
Kyle Morris: Kansas voters reject constitutional amendment granting lawmakers ability to regulate abortion: Kansas became the first state in the nation to vote on abortion following the Supreme Court's ruling to overturn Roe v. Wade
VIDEO:Biden DOJ sues Idaho over abortion law: 'This is about politics, not about winning in court'
How far they will go…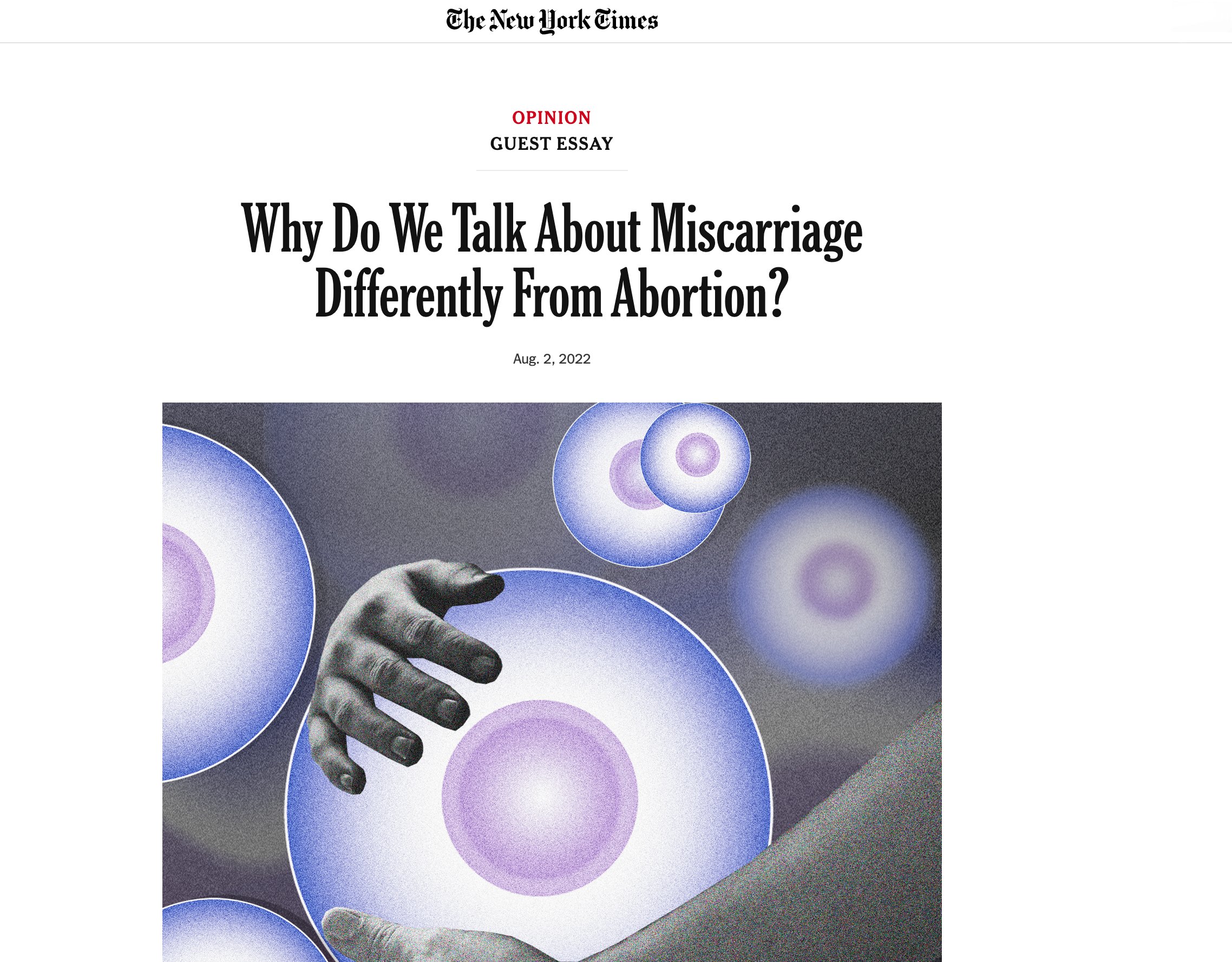 because one is a choice, and one is not?

where do i collect my prize? pic.twitter.com/Ck6Obg0Cr3

— T. Becket Adams (@BecketAdams) August 2, 2022
Twitchy: NYT pounds another nail into their own coffin with opinion piece asking 'Why do we talk about miscarriage differently from abortion?'
The Biden Open Border Highly Successful Drug Industry:
The Brandon Stupid Economy, Stupid Brandon:
People have asked me if I think the bad outcomes we have been facing are intentional.

I think they are deliberate, whereby:

Intentional is a planned outcome.
Deliberate is a planned action regardless of all outcomes.

The destruction & chaos is *at least* deliberate.

— Carol Roth (@caroljsroth) August 1, 2022
Looks like I picked the wrong week to quit sniffing glue.

— Carol Roth (@caroljsroth) August 2, 2022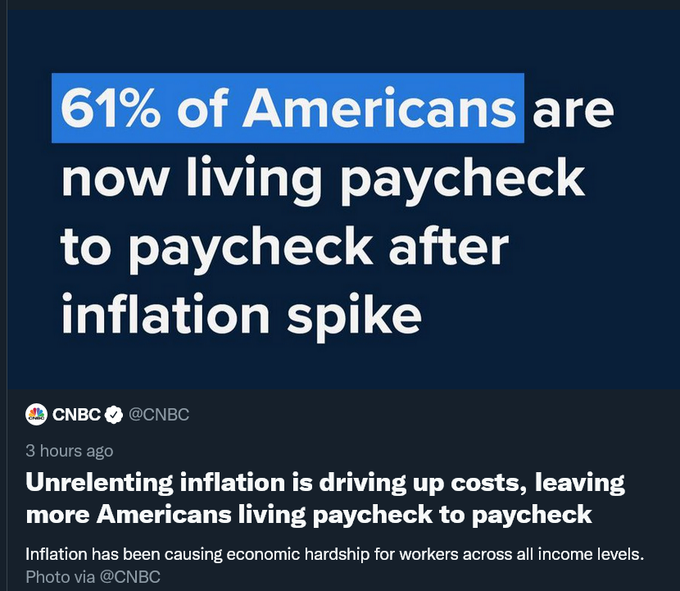 But I was reliably told that there would be no inflation… pic.twitter.com/yaYXAtk6j3

— Carol Roth (@caroljsroth) August 1, 2022
They're trying to call the recession right now the "progress recession." The elites HATE you.

— James Lindsay, America's top Christian nationalist (@ConceptualJames) August 1, 2022
VIDEO: Market expert to Biden on recession redefinition: 'The first step of recovery is knowing you have a problem': Job Creators Network President and CEO Alfredo Ortiz slams Biden trying to claim to the American people that the United States is not in recession
Phillip Nieto: Wikipedia restricting new users from editing 'recession' page: The Commerce Department announced last week the U.S. had negative growth in the second quarter, sparking fears of a recession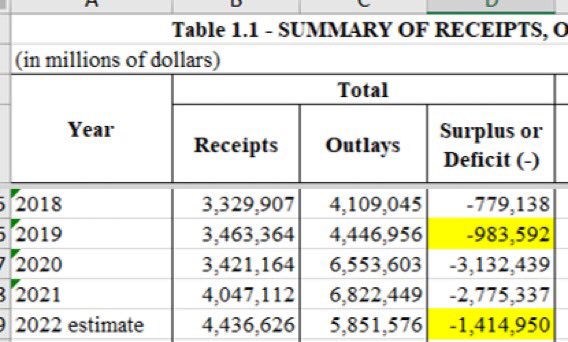 Govt spending is out of control. They are projected to spend $5.8 trillion this FY, about a quarter of GDP.

Normalizing for the insane covid spending years, the $1.4 trillion deficit is projected at 44% *more* than FY 2019!

(Source: https://t.co/uVEfVBbdSF; $ in millions) pic.twitter.com/L21D9gSgfQ

— Carol Roth (@caroljsroth) July 31, 2022
Spinning up 2035's production to consume in 2022 should be a 24 debate topic
Instead we will get focused grouped mush:
"Fair share"
"Corporations"
"Millionaires & Billionaires"
"Workers"
"Funding"
"Bipartisan relief package"
"Skills for the 21st Century"
"Inherited this problem"

— John (@TheRoyalPaladin) July 31, 2022
The Biden Gestapo is coming…
Biden isn't trying to hire 87,000 new IRS agents to go after 800 or 900 billionaires.

Enjoy your audits.

— Carol Roth (@caroljsroth) July 29, 2022
The 87,000 new IRS agents will not be auditing billionaires. Billionaires have the means to hire lawyers and accountants who will fight the IRS in court. The IRS wants easy pickings – middle class small business owners who have no choice but to settle. IRS will be targeting you.

— Eric Matheny 🎙 (@EricMMatheny) August 3, 2022
87,000 new IRS agents with the power to arrest you..
Of course they're only gonna target people who pay federal income tax. Which is less than half of America, and skewed to one political party… https://t.co/br005Kx0yI

— Frog Capital (@FrogNews) August 3, 2022
They will tell you that they are going after "the wealthy" and "big corporations".
But when that bloody claw reaches out to our blue collars, small businesses, and anyone working their ass-off for a living for themselves and their families that fake narrative/false premise will be shoved down our collective throats and demanded we swallow whole by the politician/dems/MSM, "Well, if you have nothing to hide you have nothing to worry about." That means spending our money, time, stress, and danger of losing everything we own to prove our innocence…
WSJ: The IRS Is About to Go Beast Mode: The Schumer-Manchin bill has $45.6 billion to audit the middle class.
Progressives want Joe Biden to unleash what they call "beast mode" executive power, and the Schumer-Manchin tax bill supplies the cash to turn the Internal Revenue Service into Wolverine.

The pact between Sen. Joe Manchin and Majority Leader Chuck Schumer includes $80 billion in new funding for the tax man. Democrats claim this "investment" will yield more than $200 billion in revenue. That estimate is highly speculative, but if it's anywhere close to right IRS auditors will soon be coming after tens of millions of Americans…
Democrats are scheming to double the size of the IRS by hiring an army of 87,00 new agents to spy on Americans.

To put that in context —> We have fewer than 20,000 Border Patrol agents. We should hire there instead.

— Kevin McCarthy (@GOPLeader) August 2, 2022
GOP – House ways and Means: One-Pager: Democrats' "Inflation and Recession Act" Makes Biden's Cruel Economy Even Worse
Grover Norquist: Manchin And The Democrats Are Making The IRS More Powerful Than Ever. Here's How
FBN: Sen. Hagerty slams Biden, IRS over calling for bank data: 'This is just like the Chinese Communist Party': WSJ editorial board argues 'Inflation Reduction Act' will lead to more IRS audits and increased taxes
VIDEO: Sen. Bill Hagerty, R-Tenn.: On the IRS, 'They want all of our data' to justify Democrat spending bills and an increase in IRS audits.
VIDEO: Sean Hannity: Democrats are poised to spend a monumental amount of your money
VIDEO: Victor Davis Hanson: Speaks on Senator Joe Manchin's support for the Inflation Reduction Act – American economy has been 'inflated to death'
MORE:
Have we reached 'peak insanity' yet?
Tina Moore: Mom of man in custody for McDonald's cold-fries shooting details what led to incident, reveals son's chilling words
Now THAT'S what I'm talkin' about…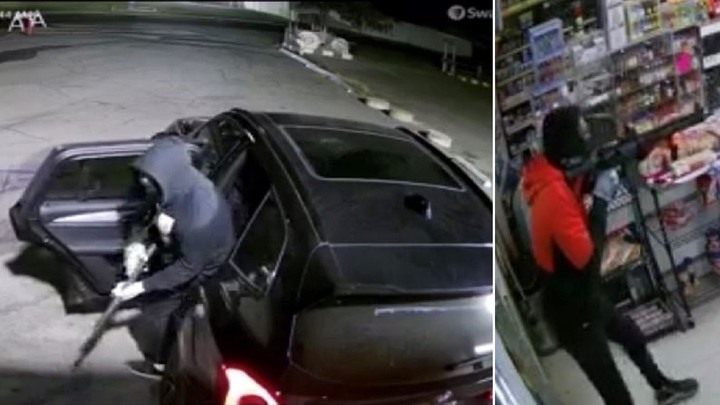 Greg Norman: Elderly California store owner who shot would-be robber speaks out: 'I did a lot of hunting when I was a kid': Suspect in Norco incident heard screaming 'he shot my arm off!'
Twitchy: Would-be robber upset that 80-year-old store owner shot his arm off
Josh Christenson: As Crime Soars, Democratic Voters Turn on Left-Wing Prosecutors: Democratic voters are turning on left-wing prosecutors and congressional candidates amid a nationwide crime surge.
Hump Day Reads:
Pipeline: Against the Great Reset: 'The War on Capitalism'
Kenin M. Spivak: The Left is not like Us: Progressives do not want the same things as most Americans.
Tristan Justice: Inside Liz Cheney's Coordinated Effort To Prevent Troop Deployment Before Jan. 6: Before Liz Cheney claimed President Donald Trump took no action on the National Guard, she coordinated a campaign to prevent deployment.
Twitchy: Liz Cheney won't accept Mark Levin's invitation until he 'returns to being a principled conservative'
Matt Margolis: Dances with Democrats: The Liz Cheney Story
Edward Ring: The Big Lies We Cannot Question: The biggest lie is to suggest that Republicans are spreading lies and misinformation, and the Democrats are not.
Kevin Downey, Jr: SHOCKER: Would-Be Kavanaugh Assassin Has a Secret That the Lefty Media Won't Touch
Stephen Green: Insanity Wrap: How to Spot a Groomer With This 1 Weird Trick
Jessica Chasmar, Joe Schoffstall: New executive director of liberal dark money education group has repeatedly called to defund the police: Heather Harding deleted 2,588 tweets in the days leading up to the announcement of her new role
That's Entertainment when Hollywood's completely run out of original ideas…
Lauryn Overhultz: 'Rocky' lands spinoff: A look at Hollywood reboots, recasting and more: A 'Drago' spinoff is in the works, but 'Rocky' star Sylvester Stallone is furious about it