Miranda Devine: FBI warned Twitter during 'weekly' meetings of Hunter Biden 'hack-and-leak operation' before censoring The Post
In addition to journalist Matt Taibbi and also journalist Bari Weiss is going through the Twitter files.
Twitchy: Miranda Devine ENDS smug NPR journo scoffing at Hunter Biden story in heated back and forth
VIDEO: Miranda Devine reacts to Elon Musk exposing Twitter: 'Truth has been lost'
Michael Lee: Nicholas Sandmann asks Musk to release 'hidden' Twitter files on death threats permitted against him: Sandmann faced death threats from multiple verified Twitter accounts in 2019 … And some were from media elites.
Twitchy: Matt Taibbi's reaction to corporate media trashing him over #TwitterFiles is quite simply PERFECTION
Victor Davis Hanson: How Corrupt is a Corrupt Media? The media has ceased to exist, and the public plods on by assuming as true whatever the media suppresses and as false whatever the media covers.
The current "media"—loosely defined as the old major newspapers like the New York Times and Washington Post, the network news channels, MSNBC and CNN, PBS and NPR, the online news aggregators like Google, Apple, and Yahoo, and the social media giants like the old Twitter and Facebook—are corrupt.

They have adopted in their news coverage a utilitarian view that noble progressive ends justify almost any unethical means to obtain them. The media is unapologetically fused with the Democratic Party, the bicoastal liberal elite, and the progressive agenda.

The result is that the public cannot trust that the news it hears or reads is either accurate or true. The news as presented by these outlets has been carefully filtered to suppress narratives deemed inconvenient or antithetical to the political objectives of these entities, while inflating themes deemed useful…
Robert Spencer: Twittergate – The Fix Was In: Now we know Twitter spiked the Hunter Biden story to save the 2020 election for The Big Guy.
Meanwhile…
Miranda Devine: Hunter Biden's former law firm received $10M in forgiven COVID loans while donating $1M to Dems
MORE: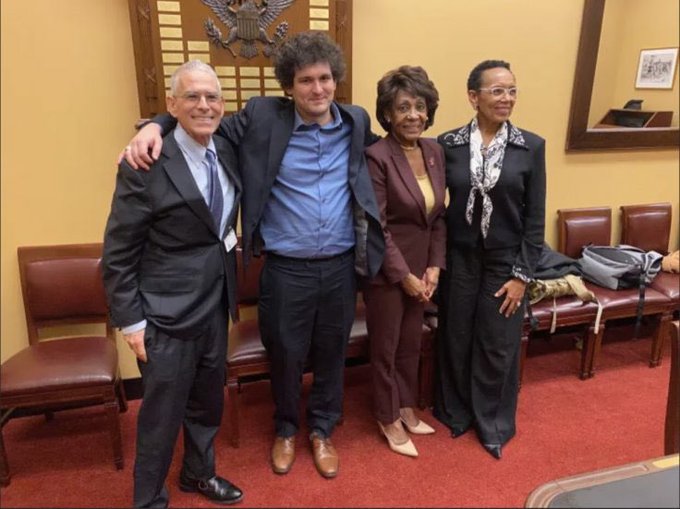 Get ready for demcoms to sweet-talk this bloke during hearings…
.@SBF_FTX, we appreciate that you've been candid in your discussions about what happened at #FTX. Your willingness to talk to the public will help the company's customers, investors, and others. To that end, we would welcome your participation in our hearing on the 13th.

— Maxine Waters (@RepMaxineWaters) December 2, 2022
What does SBF and company have on these politicians that the Head of the Financial services committee would say this at all, let alone publicly?!

— Carol Roth (@caroljsroth) December 2, 2022
Timothy Nerozzi: Maxine Waters praises FTX founder Bankman-Fried for 'candid' interviews after billions go missing: Sam Bankman-Fried has defended himself as a well-meaning entrepreneur who got in over his head, claiming FTX's collapse had nothing to do with fraud
Danielle Wallace: 'INTENTIONAL VANDALISM' – Sheriff says sabotage caused power outages for tens of thousands: North Carolina sheriff says 'intentional vandalism' at substations caused power outages for 40K customers. Moore County Sheriff Ronnie Fields says power outages being investigated as 'criminal occurrence'
Julia Mueller: Power outages in North Carolina caused by gunfire in 'malicious' attack
AP: Power outages could last days after shootings at substations
Meanwhile, "and another"…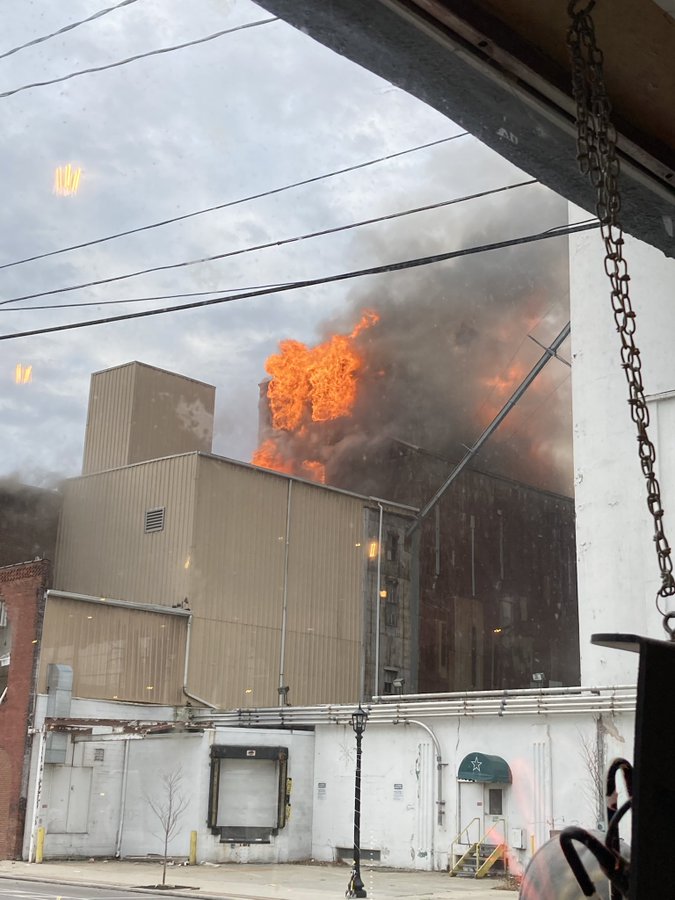 Another food production plant has caught fire. The West Flour Mill in Kent, Ohio. pic.twitter.com/oiJW1wXKv0

— Ian Miles Cheong (@stillgray) December 2, 2022
WKYC: Star of the West mill complex, Kent's oldest building, catches fire: Firefighters from several Northeast Ohio departments have been fighting the flames at the building, which first opened in 1879.
people will call those who talk about it "conspiracy theorists" regardless. At the same time – north of 25 food processing plants around the country (some overseas) don't just set themselves in fire or have planes dive bomb they?!

Control the food supply – total control🤷‍♂️

— Other Side Asset Management (@OtherSide_AM) December 2, 2022
Do a search for "chicken farm fires" and you'll understand why you just paid $7.

Then research all of the food processing plants that have burned the past few years & understand the same thing will happen to everything they produce. Then factor fuel & transport issues. Designed.

— TF Did I Just Say?? (@AlwaysFinds) December 3, 2022
I&I Ed Board: The Elites' War On Food: A few months back, stories of "suspicious" fires at food-production plants raged across the media. The narrative said the sites were being sabotaged to disrupt the food supply. And it was most likely wrong. But that doesn't mean there is no effort on the part of Western elites to put the peasants on a strict diet…
Fake tits and corruptocrats sucking off the taxpayers' teat…
Debra Heine: DOE Refuses to Say if Nonbinary Nuclear Waste Guru Sam Brinton is Still Getting Paid While on Leave
Daniel Greenfield: Biden's IRS Commish Pick Covered Up Obama's Targeting of Conservatives: The reward for covering up one crime is the opportunity to cover up the next one.
"Long COVID" is more than just an alleged 'medical condition', it's a status of liberty…
Lloyd Billingsley: Post-Faucist America: Without crucial reforms, the NIAID boss Anthony Fauci will be neither gone nor forgotten.
Nicholas Wade: Proximal Orchestrations: Newly released emails cast more doubt than ever on the official story of Covid-19 as a naturally occurring virus.
Carl J. Schramm: Reform the CDC—Before Another Pandemic Hits: A bigger budget and more "expert review" will only insulate the agency from change.