Miracles:
Christine Rousselle: Indiana priest says he's cured of brain tumor after trip to Lourdes: 'Thanks be to God'. Fr. John Hollowell says he's experienced supernatural healing — Dr. Marc Siegel and faith leaders weigh in
7th grader wins $10K by sinking four baskets in 25 seconds
Ryan Morik: 7th grader wins $10,000 after drilling half-court shot: 'Through the power of God, it went in': JJ Franks made four shots in 25 seconds to win the prize
"That was one in a million, and through the power of God, it went in," Franks said.

"The first three, I thought he has some basketball talent, but the last shot, really, I think was maybe more a gift from God than it was some natural talent," said his mother, Marie.

Franks is a player for the K-12 school's junior-high team. He said the cash is going straight to his college fund.
Backyard Critters:
She has a name for each one of them, but they all pretty much look alike to me…
My younger sister and I were scolded by forest rangers in The Blue Ridge Mountains when we were little for feeding the wild deer (Ritz Crackers!) and they sternly informed us that the deer will become lazy about foraging their own food if they get used to humans hand-feeding them … "and they're starve to death in the winter!" My sister was brought to tears.
By the way, any of you other ladies jealous of these naturally lush eyelashes?? "Doe-eyed" indeed! This was sweet…
Canadian wildlife enthusiast Derek Keith Burgoyne was in New Brunswick, Canada, when his drone camera caught a moose shedding both of its antlers. "Once-in-a-lifetime moment," he said…
Nobody home but us bears…
Cool Finds: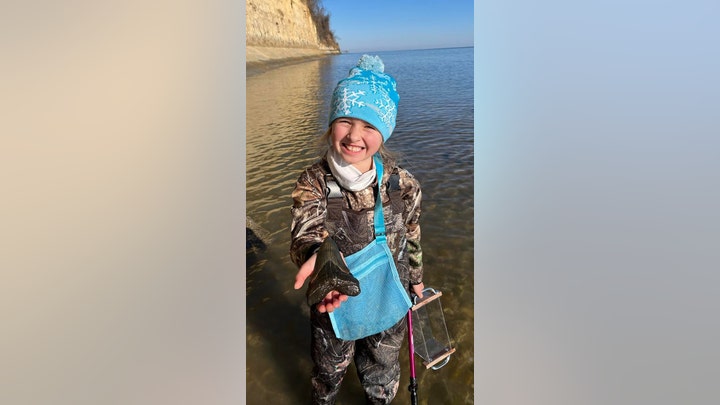 Sydney Borchers: Girl, 9 years old, discovers rare prehistoric megalodon tooth in Maryland waters on Christmas Day: 'I couldn't believe it'. Young Molly Sampson discovered a 5-inch-long, 15 million-year-old megalodon tooth
JPost: Archaeologists find 5,000-year-old tavern in Iraq, refrigerator still intact
Joanie Margulies: Archaeologists stunned at ancient moat, handprints found in Jerusalem
AFP: Egypt archaeologists uncover 'complete' Roman city
Aimee White: X-Rays Reveal Fascinating Discovery Inside Ancient Egyptian Mummy
Metro: 'Stonehenge of the North', built in 3500 to 2500 BC, opens up to the public
Lindsey Charleston: Experts Find an Alarming 340-Year-Old Discovery In a Sunken Warship
Ewww and Ouch:
Angeli Gabriel: Not from a horror film: When insects turn into 'zombies': This horror may seem like the stuff of nightmares, but for many insects and the parasites that turn them into "zombies," this is just another day in the natural world.
Cortney Moore: Young boy goes viral after TikTok video shows shark biting him amid spearfishing trip with dad: Manni Alam of Australia, 8, has gone viral after a small shark's apparent misfire resulted in a non-injurious bite
Julia Musto: Florida beach ranked 'deadliest' in US due to shark attacks, hurricanes: Other Florida beaches also topped rankings
That's Entertainments:
That's Disney's story and they're sticking to it…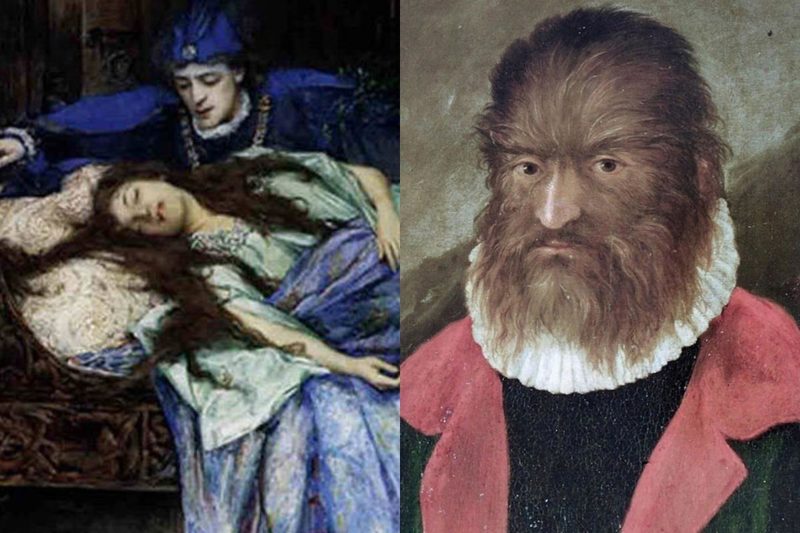 Melissa Barclay: The Original Dark Stories Behind The Disney Classics
Daniel Quintiliano: Gladiator 2: The Epic Sequel to Ridley Scott's Film Announces Release Date for November 2024
Rather than replacing Russell Crowe's Maximus, Mescal will portray a different character. In the sequel, he will act as Lucius, son of Lucilla (played by Connie Nielsen), and the nephew of Joaquin Phoenix's Commodus, the son of Roman leader Marcus Aurelius. As the original film showed, Maximus saved Lucius and his mother while avenging his own family, a lasting influence on the boy…
Jeremy Smith: 25 must-watch three-hour movies to help you pass the time