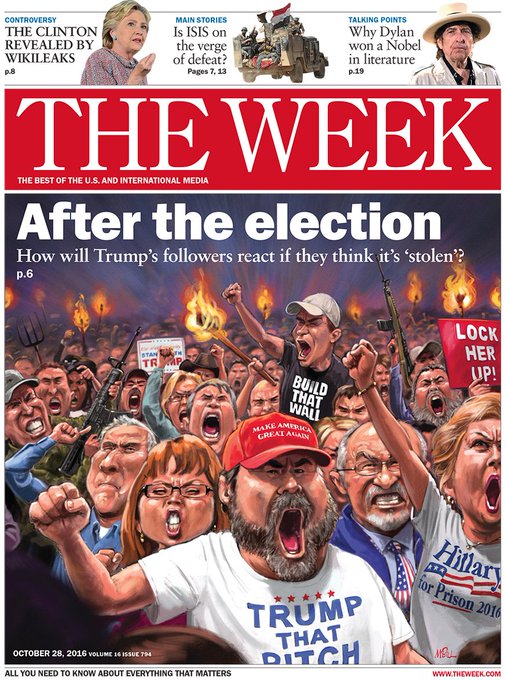 The essence of propaganda is humanizing your group by presenting them as individuals–and portraying your enemies as a faceless mob. The propagandist shows the small, dirt-nosed face of a child in despair for a privileged group. For a hated group, it's a crowd. pic.twitter.com/cnH06XVXEP

— Daniel Natal (@DanielNatal18) May 10, 2023
^^Indisputable Truth^^. So is this…
Victor Davis Hanson: The Left Has Pushed the Envelope
Why are our government, corporations, and popular culture colluding in mass suicide—to the delight of our enemies like Communist China?

The Left is waging a full-fledged cultural revolution against traditional America. And the Maoist results are often as absurd as they are terrifying…
Going according to plan. Have you ever seen the movie "The Last Emperor"? It's a biographical drama film about the life of Puyi, the final Emperor of China … and follows his and China's fall into the terror and holocaust of the Maoist revolution. Yeah, I'm sensing/seeing some parallels in our country. Keep in mind, this 'revolution' must be done a bit differently in a society not ruled over by a monarch but governing itself and fully armed with information and a Second Amendment. So, what we are witnessing with the intentional border invasion, the intentional dividing the masses into now violently opposing groups, crippling the middle class with economic recession and mandating them out of energy freedom, a 2-3 tiered legal system that now decides laws are breakable if the lawbreaker is of a 'protected class box-checker' but self-defense and defense of others are illegal … and our children are no longer ours but are subjects of the state and the state-run public schools. Oh, and the state decides when you are to be an enemy to be harassed, persecuted and prosecuted for whatever they say you're guilty of, even when no guilt is reality…
"Russian Revolution". "Chinese Communist Revolution". "Cuban Revolution".:
Yeah, no … NOT those "American Revolution(aries)"…
Joshua Lynch: George Washington University announces new moniker after student backlash: George Washington University changed its "Colonials" moniker to "Revolutionaries" after facing scrutiny from students who deemed the school's mascot as offensive.
From the NYP comments:
As a parent of a GWU graduate (who I may add paid a substantial amount of money for my son to attend) I feel that the word "Colonial" as used in this context refers to those persons who were residents of their respective colonies under British rule and domination. A third of those persons were able to fend off the strongest military in the world at that time, and should be applauded.
The 'students' who are so concerned about this are probably still living off their parents and hoping for a government program to pay for their education, and as such, they should be studying and working towards a useful degree in order to achieve a personal success!
WTFingF! Nothing suspicious here, move along:
This idiot was more armed with his assassination intentions, duct tape and big bashing truck than the J6 folks who made no death threats, had no weapons and most not even entering the Capitol building but are jailed awaiting trials and imprisoned after the feds push for the supreme max sentencing…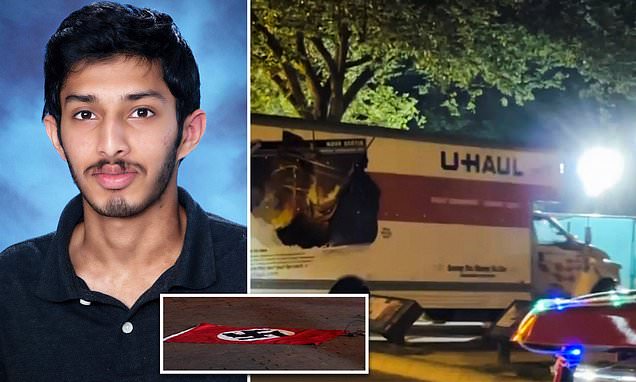 Dude rams a White House barrier and "his federal charges have since been downgraded to a single count of depredation of property of the United States"? https://t.co/H21BMdw95G

I don't want to sound paranoid, but that seems like they're trying to hush this up…

— Mark Hemingway (@Heminator) May 24, 2023
Stephanie Pagones: White House U-Haul ramming suspect Sai Kandula jailed until next week, charges downgraded
Twitchy: Charges for 'white supremacist' who drove U-Haul into WH barrier have been SIGNIFICANTLY downgraded
Matt Margolis: Why Did the DOJ Downgrade Charges Against the 'White Supremacist' Who Rammed White House Barricade?
The driver initially faced charges related to threats against the president, vice president, or a family member, as well as assault using a dangerous weapon and trespassing, and boy, did the Nazi flag give social media pundits reason to label the driver as a white supremacist.

But then we found out the driver of the U-Haul was identified as Sai Varshith Kandula, and he certainly didn't look like a white supremacist. And now, amid speculation that the incident was staged, the Department of Justice has downgraded the original charges. Kandula no longer faces charges of threatening the president, vice president, and so on, but now he only faces a single count of depredation of property of the United States.

Was the attack merely an accident? No, it wasn't. In fact, witnesses say Kandula hit the barricade once before backing up the truck and ramming the barricade again. According to the New York Post, Kandula not only claims he planned the attack for months (I'm dubious of this) but also that his goal was to "get to the White House, seize power, and be put in charge of the nation."

Kandula reportedly threatened to "Kill the President If that's what I have to do" and also praised Nazism and Hitler…
Mmmkay…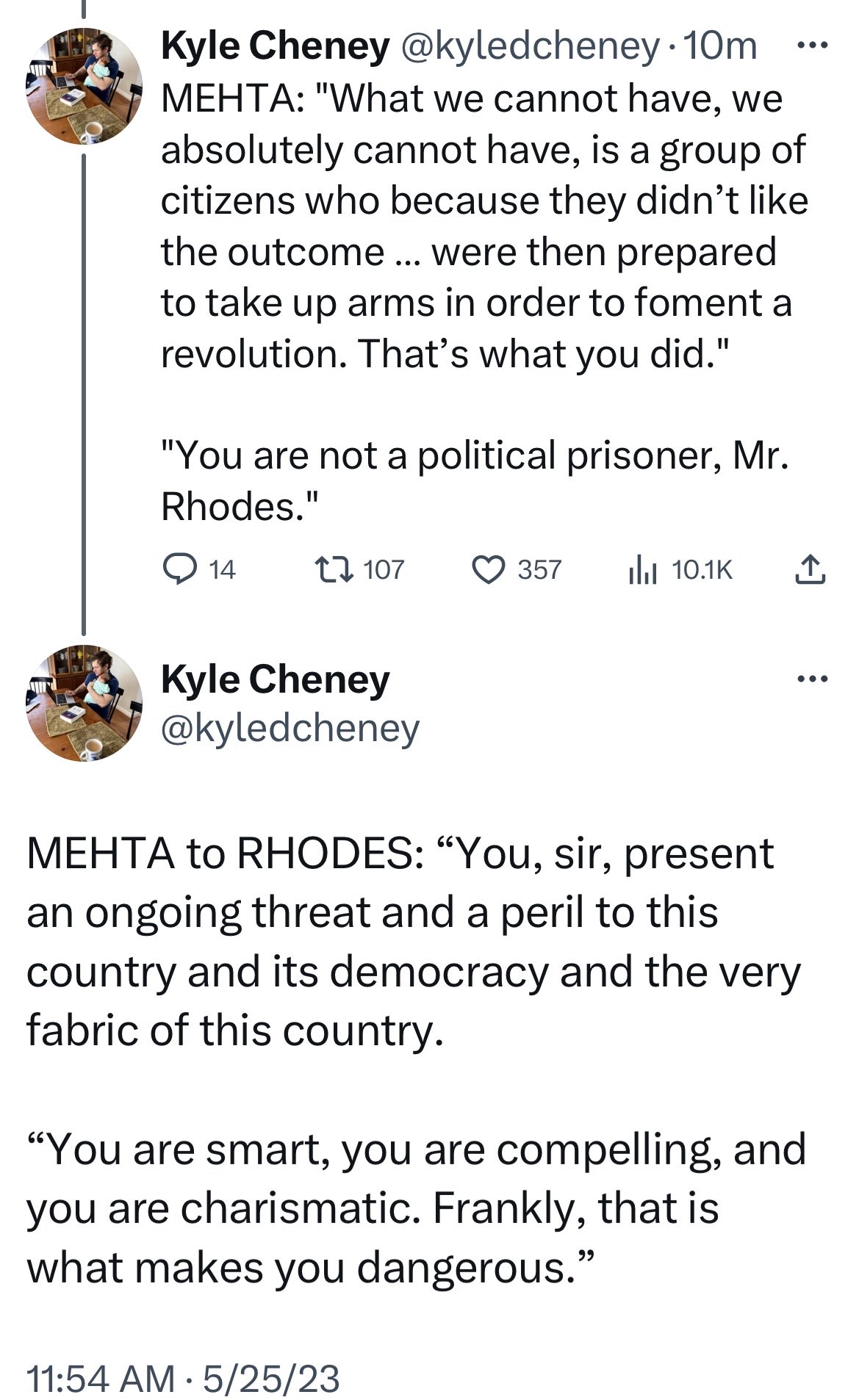 Not a single Oath Keeper brought a weapon to the Capitol on January 6. Judge Mehta is a complete lunatic but just upped his chance of being promoted to appellate court pic.twitter.com/zhWrsiZMXA

— Julie Kelly 🇺🇸 (@julie_kelly2) May 25, 2023
Judge Amit Mehta (Obama appointee) just became the first judge in US history to apply a terrorism enhancement for a January 6 defendant convicted of seditious conspiracy.

Here is the brief history of seditious conspiracy convictions, sentences: pic.twitter.com/6L2cWncQPV

— Julie Kelly 🇺🇸 (@julie_kelly2) May 25, 2023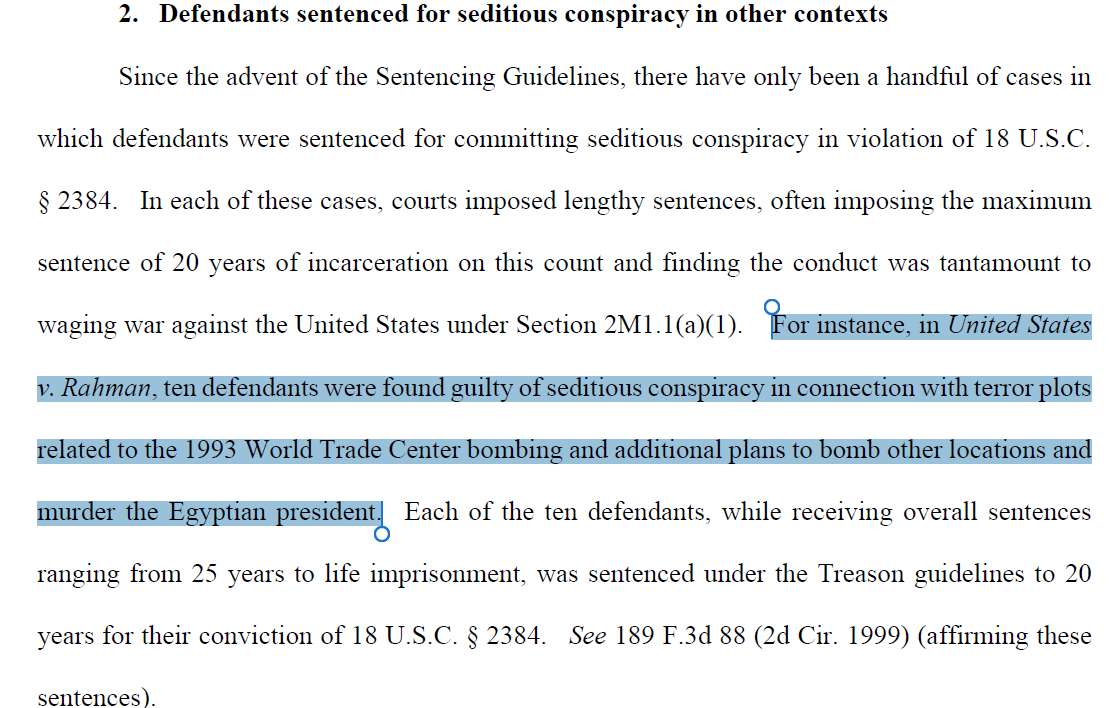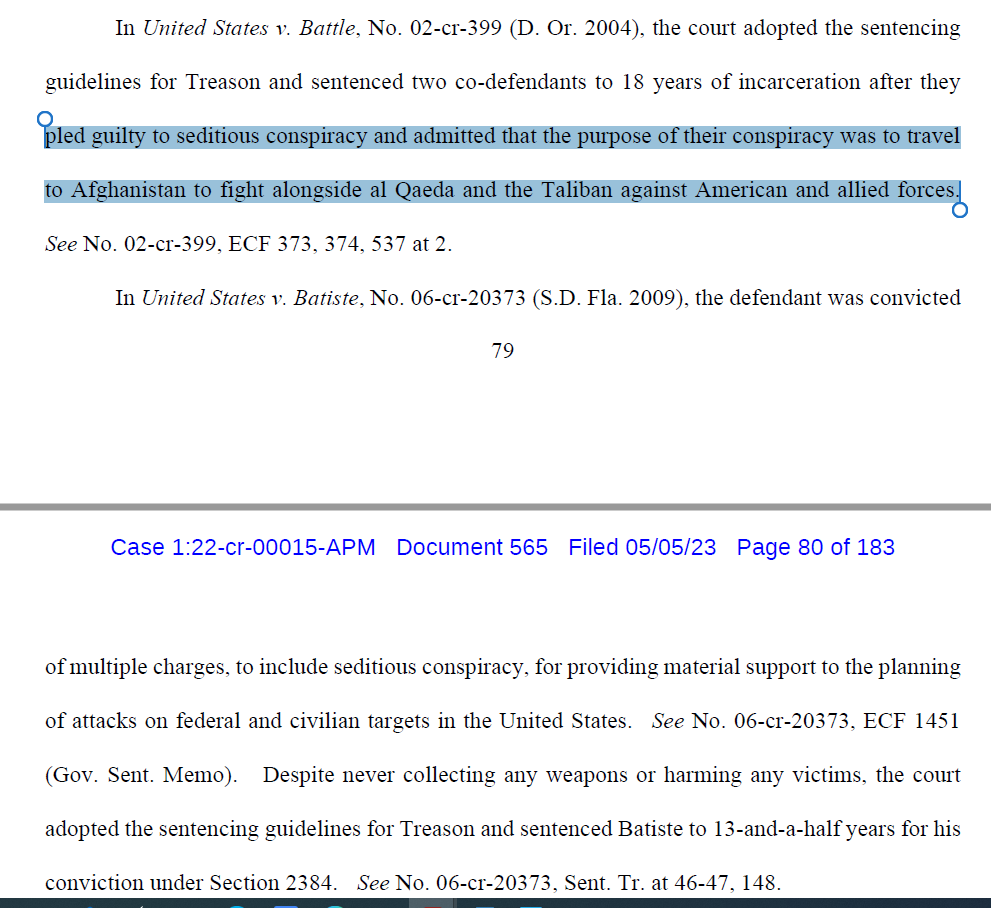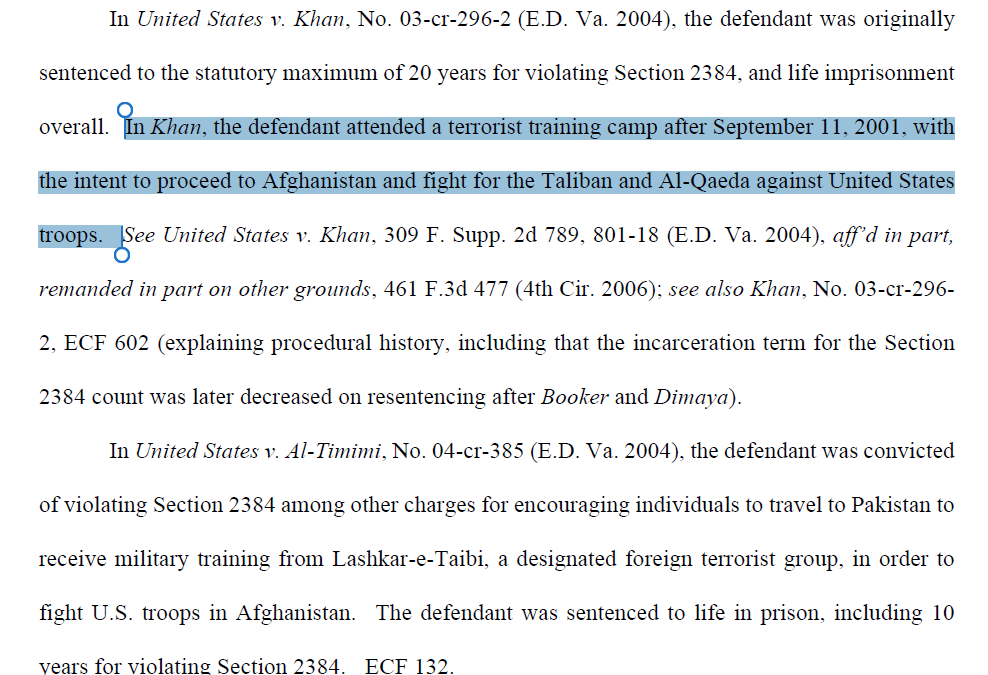 Wait – he's sentenced to 18 YEARS, but he didn't even go in the building? Didn't carry a weapon? By the definition of the words, he PEACEFULLY PROTESTED. This is insane. pic.twitter.com/KssN4P7fj2

— Apologize For What (@unashamedusa) May 25, 2023
This guy just got 4.5 years in prison for leaving Nancy a note on her desk. The Feds were demanding the judge give him over 7 years…
The Arkansas man who put his feet on former House Speaker Nancy Pelosi's (D-CA) desk during the January 6 riot on Capitol Hill has been sentenced to four and a half years in prison.

Found guilty in January this year on eight counts, including felony charges of civil disorder and obstruction of an official proceeding, a federal judge sentenced Richard "Bigo" Barnett to four and half years in prison after prosecutors requested he'd be given more than seven years followed by three years of supervised release…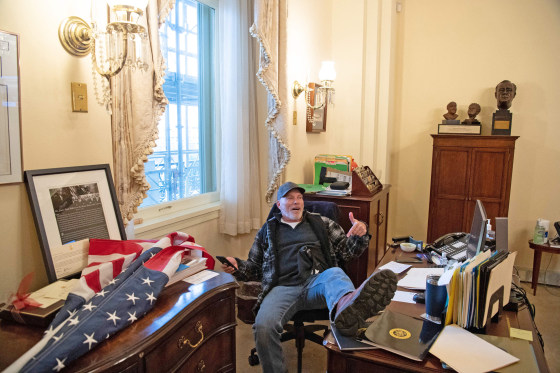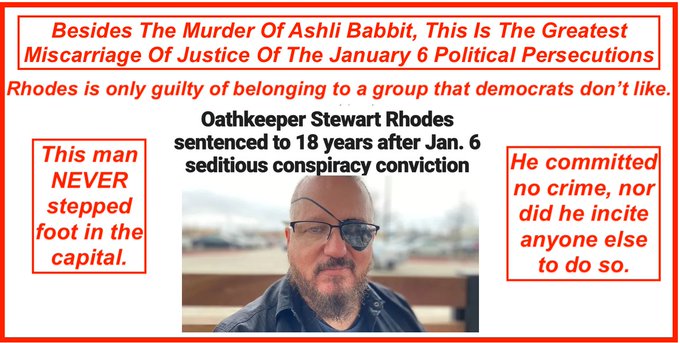 Tristan Justice: The FBI Knows What Car Was Used In J6 DNC Pipe Bomb, But Refuses To Identify Prime Suspect: The FBI is continuing to stonewall congressional oversight of the agency's investigation into a pair of pipe bombs found at the Democrat National Committee and Republican National Committee headquarters on Jan. 6, 2021.
David Zukerman: The Republican presidential candidates must unite in defense of fairness for the Jan. 6 political prisoners — and one another
Meanwhile, whistleblowers are now public enemy #1:
Passes the 'sniff a duck' test, Matt…
Debra Heine: The IRS Opened its Investigation into Reporter Matt Taibbi's Taxes on Christmas Eve, the Same Day He Dropped Twitter Files #9
Nicole Silverio: Matt Taibbi Says IRS Investigation Into His Tax Returns Appears To Be 'Politically Motivated'
Jim Hoft: BREAKING: Washington FBI Field Office Confirms Undercover Officers, Confidential Informants, and FBI Assets were Embedded in the Crowds at the U.S. Capitol on Jan. 6th (VIDEO)
Joy Pullman: Here's A Big Tell Democrats Believe The FBI Works For Them: Democrats want to defund police who enforce the law, and expand police forces that use law as a political weapon on Democrats' behalf.
Not done…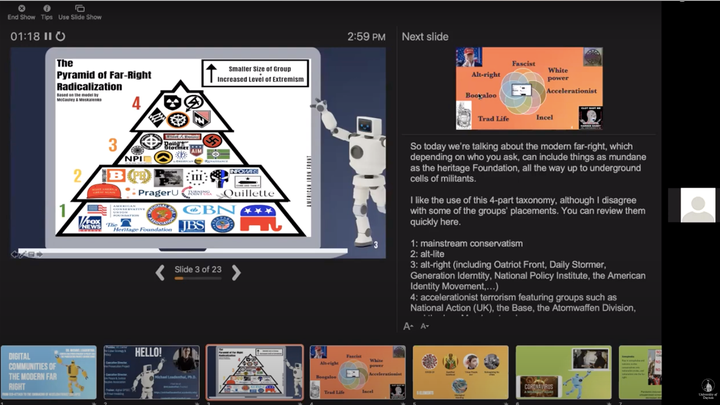 The "Pyramid of Far-Right Radicalization," as presented at the University of Dayton's "Extremism, Rhetoric, and Democratic Precarity" seminar in 2021. (Screeshot from University of Dayton YouTube channel)…
Aaron Kliegman: University program linking Christians, Republicans to Nazis granted DHS funds under 'anti-terror' initiative: Biden admin funding controversial efforts to treat conservative groups as radical, watchdog warns
Jim Hoft: Biden Regime Lumps Christians, Conservatives, and Republicans into Same Category as Nazis in New DHS Anti-Terrorism Program
Daniel Greenfield: Department of Education Investigates Schools for Not Sexualizing Kids: Coordinated lawsuits are targeting schools and parents across the country.
Duh! Derrr! D'oh! DERP!:
Apparently "Florida is not safe", or someshit…
Minorities, immigrants and now members of the LGBTQ community are being warned of the risks of visiting Florida after the nation's largest LGBTQ advocacy group issued a travel advisory following newly passed laws and policies https://t.co/k84bXG0Z2A

— CNN (@CNN) May 25, 2023
I am issuing a travel advisory to all time travelers thinking of visiting Earth in 2023. It's not safe here for people of "my community".

— Daniel Natal (@DanielNatal18) May 25, 2023
Thomas Catenacci: DeSantis responds in force to NAACP's Florida travel advisory: 'A total farce'
Some undocumented immigrants who came to Florida are now leaving because of a new law recently signed by Gov. Ron DeSantis that places restrictions on their livelihoods.https://t.co/qrAdDXIIiF

— Axios (@axios) May 24, 2023
"Undocumented immigrants-now leaving-a new law recently signed by Gov. Ron DeSantis that places restrictions on their livelihoods"

Now imagine what would happen if the Biden enforced our existing immigration laws at the border. Your missive isn't the 'own' you think it is.

— Maggie (@drillanwr) May 25, 2023
Twitchy: Axios says DeSantis is discouraging illegal immigration in Florida like that's a bad thing
What the left refuses to recognize is consumers not 'buying' is indeed how 'the free market' system is designed to roll: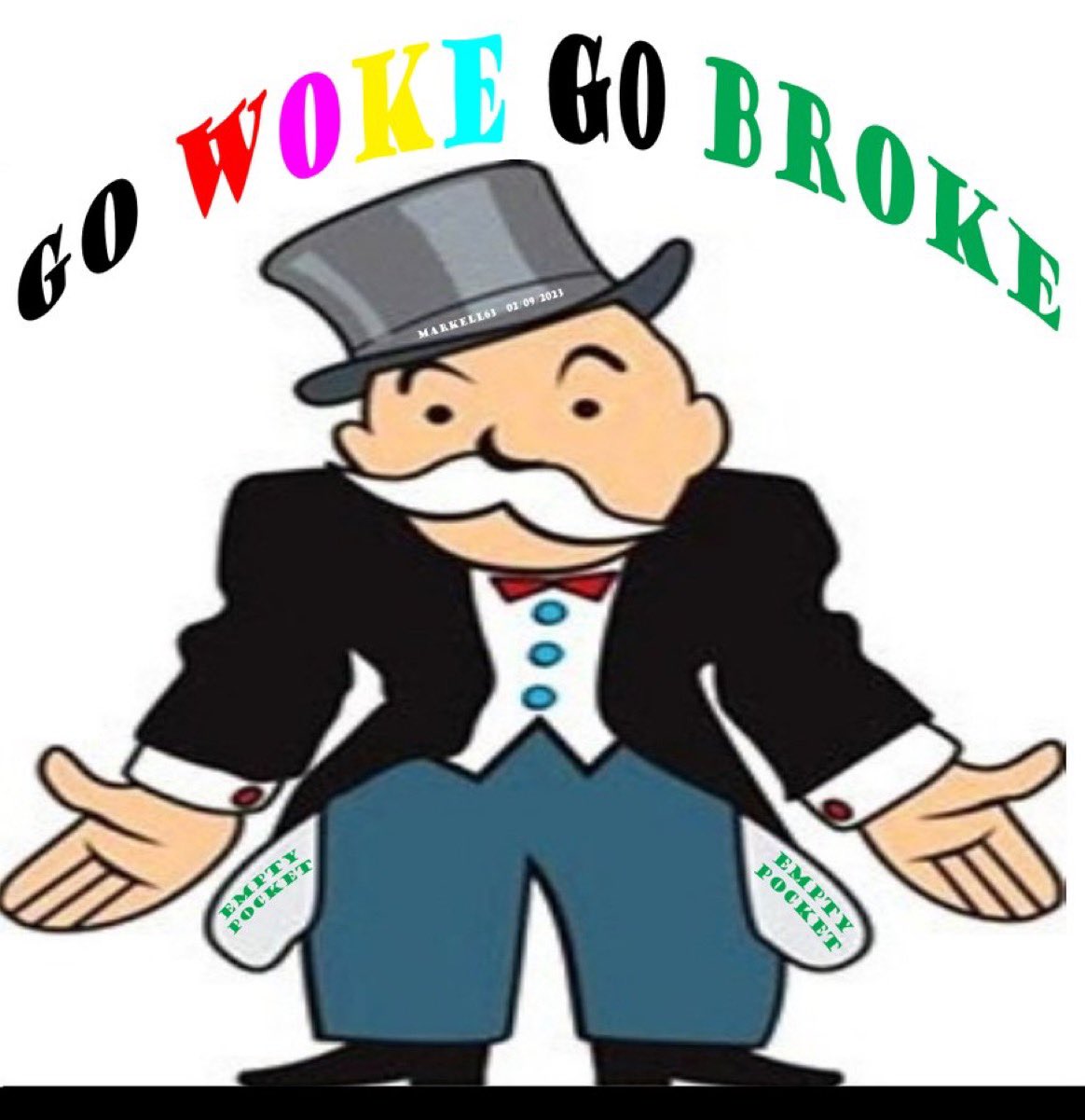 Target(ing) missing the target…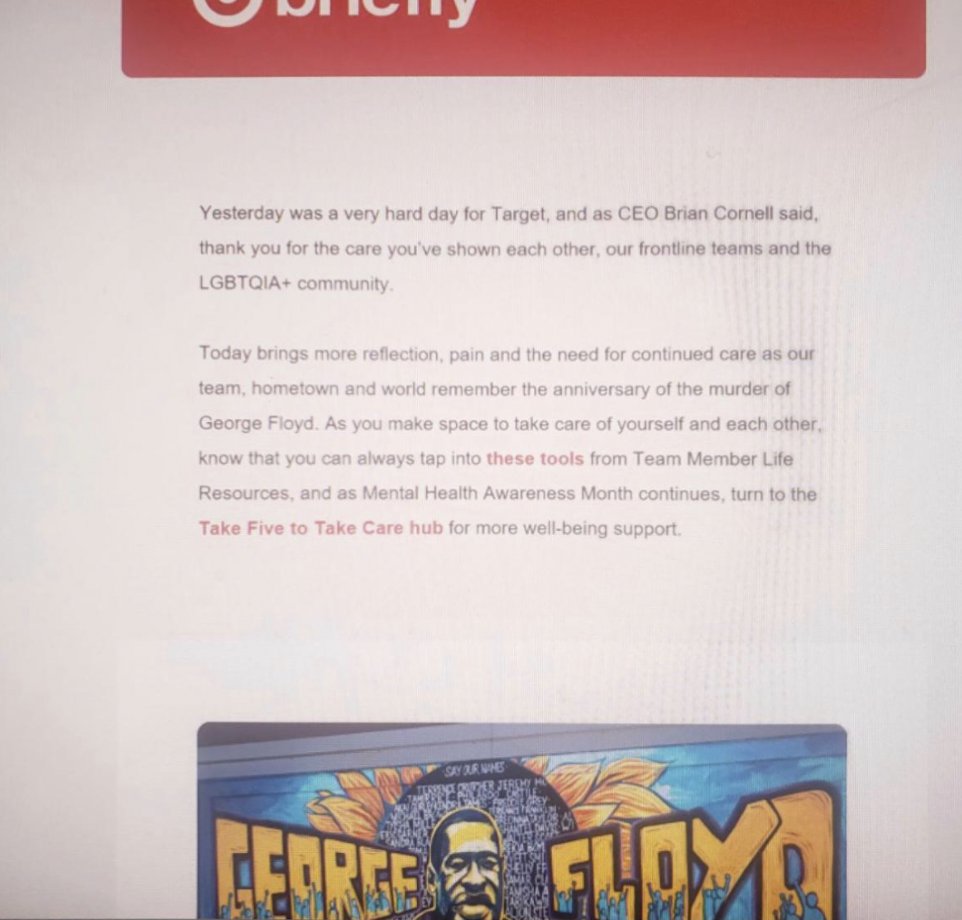 BREAKING: I have obtained the internal email that @Target sent to their employees following the Pride month disaster that has caused them to lose $9B in one week, where is goes from standing with the "LGBTQIA+ community" to the anniversary of George Floyd lmfao. pic.twitter.com/GQVgrdmHDv

— Greg Price (@greg_price11) May 25, 2023
MORE:
Thomas Catenacci: TROUBLED WATERS – Supreme Court deals major blow to Biden admin's environmental policy with unanimous ruling: Supreme Court delivers blow to key Biden environmental policy in unanimous ruling. Supreme Court ruling a 'loud and clear warning shot to the Biden administration,' top Republican senator says
The high court's unanimous 9-0 decision, which was delivered by Justice Samuel Alito, rejected the Environmental Protection Agency's (EPA) broad definition of Waters of the United States (WOTUS). The case centered on Michael and Chantall Sackett, two Idaho residents whom the EPA prohibited from building a home near a wetland years ago, citing the Clean Waters Act (CWA) of 1972.

"The EPA ordered the Sacketts to restore the site, threatening penalties of over $40,000 per day," Alito's majority opinion stated. "The EPA classified the wetlands on the Sacketts' lot as 'waters of the United States' because they were near a ditch that fed into a creek, which fed into Priest Lake, a navigable, intrastate lake. The Sacketts sued, alleging that their property was not 'waters of the United States.'"

The ruling ultimately held that the federal government's WOTUS definition must be restricted to a water source with a "continuous surface connection" to major bodies of water.

While the decision was unanimous on the merits, the court split 5-4 on determining how the federal government should go about defining water sources…
Meanwhile…
Brianna Herlihy, Bill Mears, Shannon Bream: 94-year-old grandmother gets big win at Supreme Court: 'The taxpayer must render unto Caesar what is Caesar's, but no more,' said Chief Justice John Roberts in Tyler v. Hennepin County
The Supreme Court ruled in favor Thursday of a 94-year-old Minnesota grandmother who claimed that the state violated her constitutional rights when they seized her condo over an unpaid tax debt, then sold the property and kept all the sale proceeds — which were far above what she actually owed.

Geraldine Tyler owned a condo which Hennepin County seized as payment for approximately $15,000 in outstanding property taxes, penalties, interest and costs. The home was then sold for $40,000. Under the state's forfeiture laws, the county kept the surplus proceeds — in this case to the tune of $25,000.

Tyler argued that the government violated the Fifth Amendment's "Takings Clause" by confiscating property worth more than the debt owed by the owner. Lower courts ruled against her and dismissed her case, but the Supreme Court on Thursday unanimously sided with her arguments and held that she brought a valid claim under the Takings Clause…
Yes, it is intentional…
Matthew Boose: Send Them Back: We are witnessing the most malicious voter registration campaign in human history.
What we are witnessing is the most malicious voter registration campaign in human history. Biden may try to slow the pace a bit, with the election approaching and more attention than usual paid to Democratic tactics, but the basic goal remains the same: to replace the American people, with their stubborn patriotism and ancient faith, with foreigners more fit for subjection and forever indebted to the state. A more profound betrayal than this cannot be imagined.
A party of grifters…
Martin Walsh: Republicans Unveil Bill to Prevent Campaign Funds From Going To Candidate's Immediate Family
Trusted and Verified…
Olivia Murray: Gallup poll reveals that Tucker Carlson is (by far) America's most credible 'public individual'
Long COVID ain't just a medical condition, y'all…
Kyle Becker: China Announces New Covid Variant That Could Infect 65 Million People Per Week, Reveals Launch of Two New Vaccines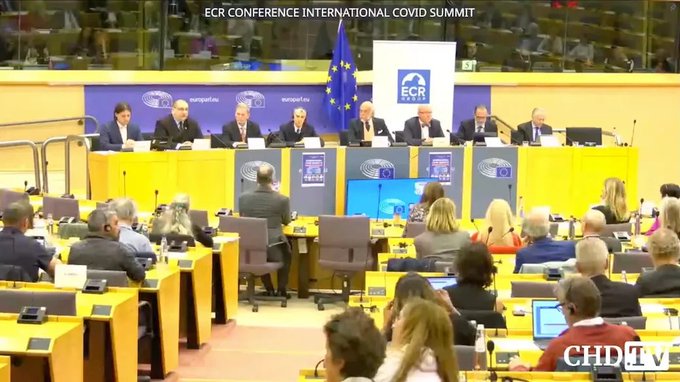 This is the most important video you will watch this year. Millions were killed with Covid-19 for profit.

"Covid-19 was an act of biological warfare perpetrated on the human race. It was a financial heist. Nature was hijacked. Science was hijacked." pic.twitter.com/1sYnVMaIRN

— Kim Dotcom (@KimDotcom) May 25, 2023
This is from the recent International Covid Summit hosted by the European Parliament. So far 766 million Covid-19 infections have been recorded worldwide with over 7 million deaths, excluding vaccine deaths. This is the biggest crime against humanity perpetrated by the US Govt.

— Kim Dotcom (@KimDotcom) May 25, 2023
The evidence suggests that Covid-19 was intentionally released by the US Govt in Wuhan, China with the goal to trigger a global pandemic to raise public acceptance of US Pharma vaccines. Every nation should condemn the bio-terrorist, pipeline terrorist Govt of the United States?

— Kim Dotcom (@KimDotcom) May 25, 2023
Here are highlights of the event, including the presentations by Dr. Martin, Dr. Kory & others. Martinhttps://covexit.substack.com/p/international-covid-summit-highlights pic.twitter.com/M9zxGl2AEb

— Jean-Pierre K. (@jpkiekens) May 25, 2023
Link: https://t.co/6xzN3KpQcm

— Jean-Pierre K. (@jpkiekens) May 25, 2023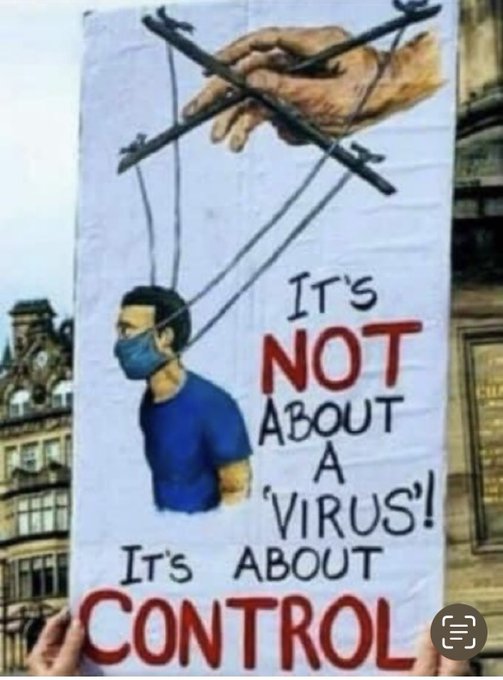 Greg Maresca: COVID response still causing chaos at Arlington Cemetery: Why did my friend's family have to wait sixteen months to bury him?