I heard this post title's missive quote from John Roberts on FOX's "America's Newsroom" this morning. It's actually how our federal government rolls anymore…
Rep. Pramila Jayapal: There will be "a huge backlash…in the streets" if the White House agrees to spending cuts. pic.twitter.com/W0kgsN0EAz

— Townhall.com (@townhallcom) May 23, 2023
More threats of and calls for violence from the dems.

— Maggie (@drillanwr) May 23, 2023
Twitchy: Pramila Jayapal predicts 'huge backlash […] in the streets' if GOP doesn't cave to Dem spending demands
Diana Glebova: Biden, McCarthy Fail To Reach Agreement 10 Days Away From Default
Liz Sheld: Morning Greatness: Yellen Triples Down on Debt Ceiling Deadline
Wendell Husebø: Survey of Economists: Bidenflation Will Remain Stubbornly High. Economists no longer expect inflation to come down as rapidly as they forecast earlier this year.
Nathan Hitchen, Robert W. Patterson: The Post-Industrial Economy Failed: What next?
Severely slash the FBI funding: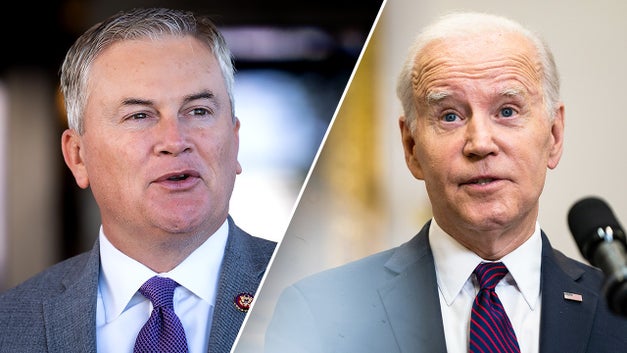 Patrick Hauf: 'DON'T RESPECT ANYONE' – FBI refuses to provide subpoenaed document on alleged Biden 'criminal scheme': The agency refused to provide the document Monday in a private meeting with the House Oversight Committee
VIDEO: Rep. James Comer: The FBI doesn't respect anyone in Congress: Rep. James Comer criticizes the FBI for not turning in an unclassified document 'crucial' to lawmakers' Biden family investigation
And the IRS funding…
Katelynn Richardson: Second IRS Whistleblower Probing Hunter Biden Comes Forward, Claims Retaliation: A second Internal Revenue Service (IRS) whistleblower came forward Monday to express concern about the investigation into Hunter Biden's alleged tax fraud and financial crimes after the entire team working on it was removed from the case, according to the New York Post.
And the latest "false flag" grift is: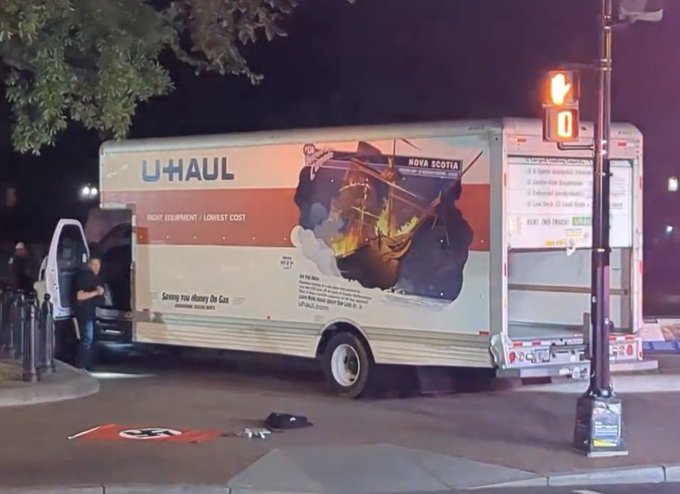 Let me get this straight… so you are telling me a guy with a Nazi flag in an empty Uhaul Truck randomly plowed into a White House barricade at low speeds, then gave up immediately and got arrested, and the FBI laid out the flag in front of the truck for the perfect photo op? pic.twitter.com/zm9MS4lAyz

— Matt Wallace (@MattWallace888) May 23, 2023
Fascinating (/) how the big reveal of "damning evidence" is so immediate on these 'things', as opposed to releasing of manifestos/videos/etc. in real domestic terror events.

— Maggie (@drillanwr) May 23, 2023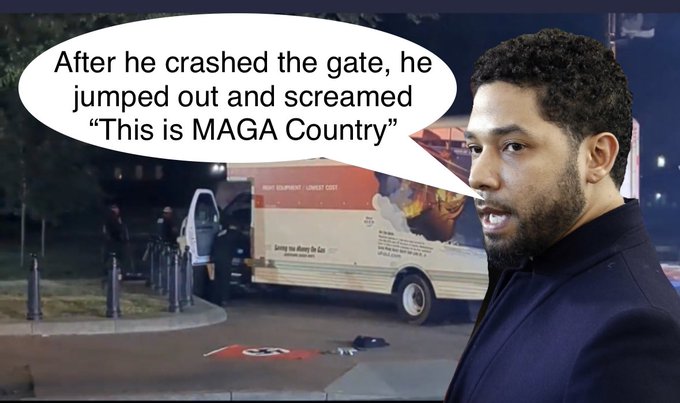 Greg Norman, Landon Mion: CHARGES FILED – Driver who crashed U-Haul truck into barriers near White House identified by police: Charges filed against driver of U-Haul truck that crashed near White House. Male driver in Lafayette Square crash identified as Sai Varshith Kandula, 19, of Chesterfield, Missouri
The male driver taken into custody after crashing a U-Haul truck into security barriers near the White House is now facing charges including "Threaten to kill/kidnap/inflict harm on a President/VP/family member," the United States Park Police say.

Authorities announced early Tuesday that the driver arrested in Lafayette Square Monday night is also facing charges of assault with a dangerous weapon, reckless operation of a motor vehicle, destruction of federal property and trespassing.

The driver was identified as Sai Varshith Kandula, 19, of Chesterfield, Missouri…

Other footage broadcast by WUSA9 showed a police officer folding up what appeared to be a Nazi flag that was laid down on the sidewalk next to the U-Haul. The station reported that it was removed from the vehicle…
Twitchy: People are already calling this alleged U-Haul attack near the White House a false flag
Yeah, his name alone, Sai Varshith Kandula, sure sounds like a "white supremacist MAGA Nazi"…
That flags looks fresh out of a package, clean and creased from the folds. Strange how a middle eastern guy had that…

— Koven B (@OGApe12) May 23, 2023
*Somewhere on the other side of town, a group of incels clad in khaki pants and dark blue shirts was wondering why their ride never showed.*

— Mama Kin ✡🪶 (@LittleMamaKin) May 23, 2023
Twitchy: Meet the white supremacist suspect in last night's U-Haul crash near the White House
Private school choice for me but not for thee:
BREAKING: North Carolina Governor Roy Cooper declares a STATE OF EMERGENCY to fight against school choice.

This hypocrite sent his own kid to a private school.

We're freeing families from the clutches of the teachers unions once and for all & there's nothing he can do about it. pic.twitter.com/m4bbcpiEIx

— Corey A. DeAngelis, school choice evangelist (@DeAngelisCorey) May 22, 2023
we now have a Democrat Governor declaring school choice a "State of Emergency."

they're losing control over the minds of other people's children and they can't handle it. good.

cry harder, @RoyCooperNC.

— Corey A. DeAngelis, school choice evangelist (@DeAngelisCorey) May 22, 2023
It's not only the minds of the children, it's the paychecks of thousands and thousands of government employees. They would put that in front of the children every time.

— OkJulie (@Serenityin24) May 22, 2023
It's not a State of Emergency. It's a State of PANIC!

— Ragnar Danneskjold (@FreeDanneskjold) May 22, 2023
Lindsay Kornick: North Carolina Gov. Roy Cooper declares 'state of emergency' over school choice bill: Republican state lawmakers have planned to use their veto-proof majority to pass education reform
And the disgusting racialist bullshit from the left begins against a black presidential candidate because he refuses the leftist plantation: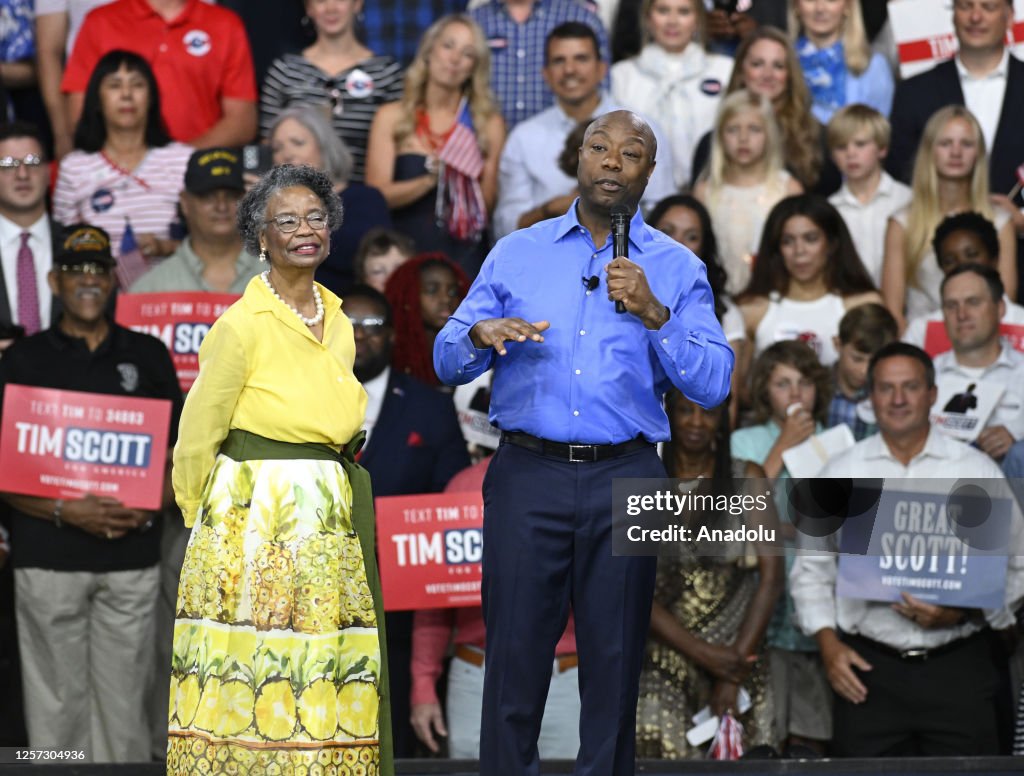 I wish Whoopi would've defined"Clarence Thomas syndrome" for the audience. Also, the fact that the example of policies for "the black and brown communities" was the First Step Act tells you how removed these people are from reality. pic.twitter.com/6Ucx62IoDH

— Delano Squires (@DelanoSquires) May 23, 2023
Charles Creitz: Tim Scott fires back at 'The View's racially charged attacks: 'My life disproves the lies of the radical left': Whoopi Goldberg accused Scott of having 'Clarence Thomas syndrome,' using 'dog-whistles'
Gage Klipper: Elites Are Blind To How Their Equity Agenda Destroys America
Racialists add an additional element to this line of thought. They would have us believe that virtues such as hard work and objectivity are merely "white traits" insidiously fostered throughout American history to perpetuate white supremacy. They are exceedingly hostile to minorities who succeed on merit because it shreds this narrative to pieces. Yang and Ramaswamy's life experiences show that true merit transcends race in America, so it is no wonder that their political philosophies incorporate at least some hostility to the idea that all should be forcibly equalized to atone for America's past sins.
We are fully aware he is the dark lord:
MEDIA FAIL: A new @Rasmussen_Poll survey reveals that voters aren't buying the media spin on @georgesoros. @JV3MRC https://t.co/W6mm5RhChe

— Rasmussen Reports (@Rasmussen_Poll) May 22, 2023
Joseph Vazquez: MEDIA FAIL: New Poll Shows Majority of Americans Have 'Negative' View of George Soros
… Specifically, 51 percent of respondents reported viewing Soros "unfavorably," which included 39 percent who had a "very unfavorable" impression of the billionaire. This poll's release comes days after Musk set Twitter on fire for comparing Soros to Marvel supervillain Magneto, saying Soros "hates humanity" and for criticizing Soros for seeking to "erode the very fabric of civilization."

Despite all the media bluster to make Soros into some kind of a victim, Americans clearly aren't buying it. "Forty-seven percent (47%) of voters agree with [Musk's] quote, including 35% who Strongly Agree that Soros 'hates humanity,'" according to the survey taken between May 16-18, 2023…
Twitchy: LGB group's thread about why they're kicking TQ (trans cultists) OUT is straight-FIRE
Twitchy: HUGE if true –> Nord Stream 'sabotage' whistleblower allegedly comes forward (thread)
MORE:
Time to REFUSE! They are fake-defeating and robbing you anyway! Just refuse to participate in the competition(s) and the post competition charade on the podiums. Get notably publicly PISSED…
Alexa Schwerha: 'Heartbreaking': Mother Speaks Out After Daughter Loses Track Meet To Male Athlete, Says Parents Are Being Silenced
Athena Ryan, a biological male from Sonoma Academy, placed second in the 1600-meter race during the CIF-North Coast Section Meet of Champions on Saturday, knocking the fourth-place finisher out of a slot for the state championships. The mother of one of the runners, who requested to remain anonymous due to fear of retaliation, described the situation as unfair and explained that parents and students are afraid to speak out on the chance opposition is construed as "bullying," she told the DCNF.

"It's heartbreaking to see what happens to these kids and how scared they are to even show the slightest bit of body language that might indicate that they aren't happy with it," the parent said. "They're, like, forced to celebrate it."…
As 'somewhat' of a track star myself, and a trans person, THIS IS WRONG!!! HELP ME PUSH BACK! https://t.co/WguIX3DxqP https://t.co/vCVMoqPpFO

— Caitlyn Jenner (@Caitlyn_Jenner) May 22, 2023
And FYA trans ppl you are being used by the radical gender ideology cult as political pawns. That's all you are to them.

— Caitlyn Jenner (@Caitlyn_Jenner) May 22, 2023
Ryan Gaydos: Caitlyn Jenner responds as trans teen finishes 2nd in Meet of Champions race in California: 'THIS IS WRONG!!!' Athena Ryan's second-place finish caused backlash on social media
Tucker Carlson In Less Than A Minute Explaining Why Democrats Are Pushing For Mass Immigration And Amnesty…
Sex offenders are now a 'protected class' of people for the left. The "DEI" Trojan Horse will kill us all…
Alec Gearty: Washington official 'glad' to support sex offender on homelessness board in heated meeting
'Sometimes you hunt the fish and sometimes the fish hunt you'…
ABC 6: COLLEGE STUDENT HELPS SAVE OWN LEG AFTER NEAR-DEADLY SHARK ATTACK, HOPES TO BECOME DOCTOR: Bodycam footage captures EMTs attending to Kevin Blanco's severe puncture wounds
Christian Colón, Brian Hamacher and Gabi Rodriguez: Bodycam Video and 911 Calls Released After Miami-Dade Man Suffers Shark Attack in Florida Keys