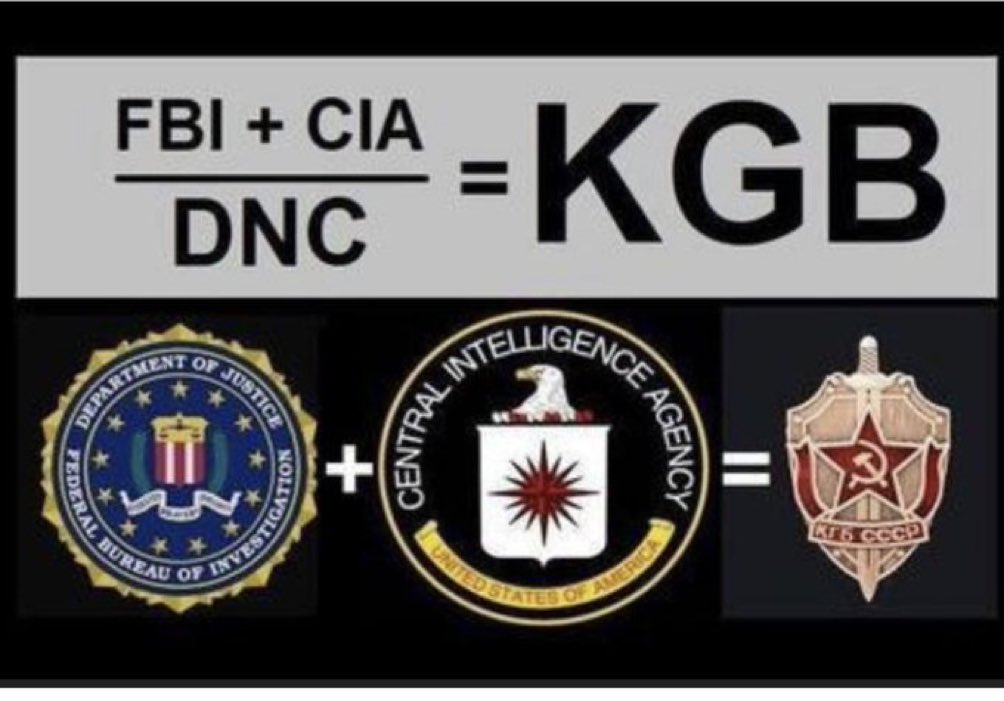 The long transition of being the FBI to the democommies' political KGB/Gestapo:
Not quite sure where exactly to pinpoint when this transformation began, but I would like to remind everyone that during Obama's long reign his DOJ/FBI would hurriedly interlope into local police departments to trump-up "racism in the ranks" when Obama didn't like something. And when the Trump administration took over the dems and their left began the "defund/abolish the police" campaign as democommie godfather Soros began his funding Marxist DAs on the local level and crime was no longer crime if your politics, sexual/gender ideology and/or race 'checked-the-right-boxes'. Hence, our growing crime rates…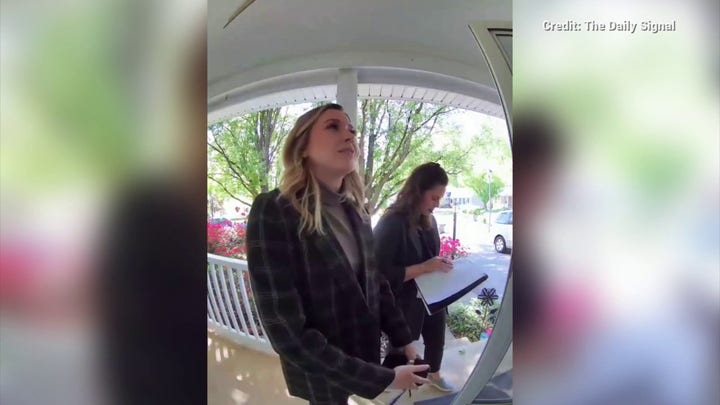 Amy Nelson: Pro-life activist sounds alarm on FBI 'intimidation' after agents visit home: 'They're going after everybody': Elise Ketch says FBI agents showed up her mother's Virginia house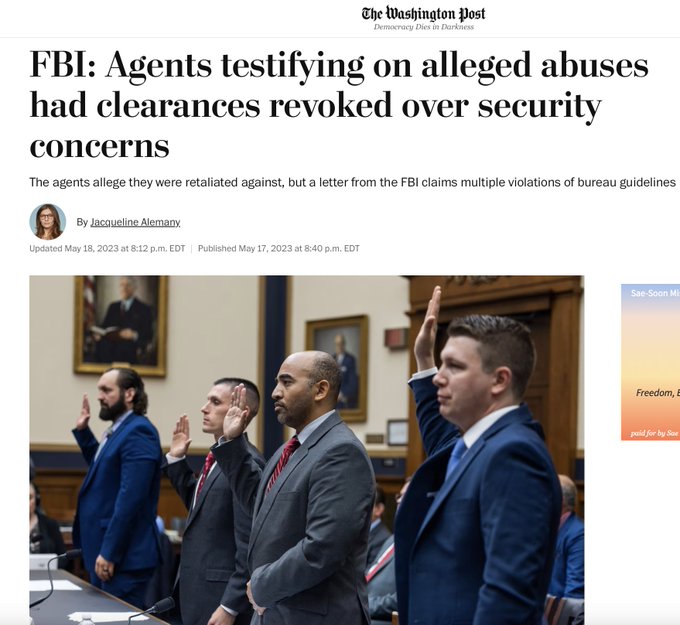 This is state propaganda.

The Washington Post should be ashamed of itself. pic.twitter.com/moGntBLY3T

— Michael Shellenberger (@shellenberger) May 19, 2023
The FBI & Democrats say the whistleblowers who testified today are "a threat to our national security," but they're not. Rather they are honorable public servants who are being attacked for exposing abuses of power related to January 6. pic.twitter.com/lOP2iRCWAc

— Michael Shellenberger (@shellenberger) May 19, 2023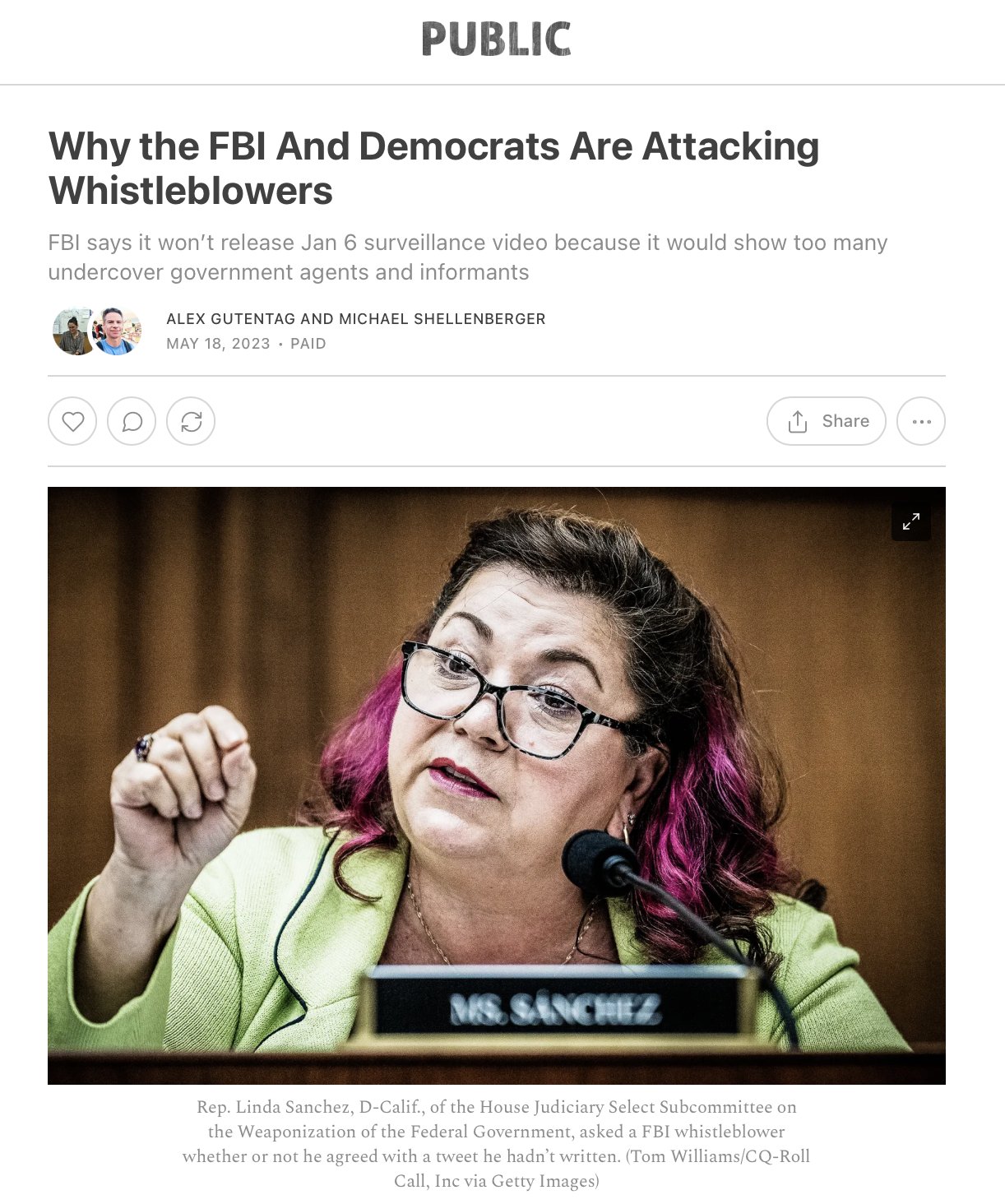 Why the FBI And Democrats Are Attacking Whistleblowers

FBI says it won't release Jan 6 surveillance video because it would show too many undercover government agents and informants

by @galexybrane & @shellenberger

The FBI whistleblowers who testified before Congress today are not actually whistleblowers, say the FBI and Democrats. Rather, they are disloyal Americans who undermined investigations into the January 6, 2021 riot at the Capitol Building in Washington, D.C.

"My [Republican] colleagues have brought in these former agents, men who lost their security clearances because they were a threat to our national security," said Del. Stacey Plaskett (D-V.I.), the ranking member of the House weaponization subcommittee. "Who out of malice or ignorance or both have put partisan agenda above the oath they swore to serve this country."

But there is no evidence that any of the FBI whistleblowers are or were ever a threat to national security. One of them, Marcus Allen, won two medals fighting in Iraq and Kuwait. Another, Garret O'Boyle, served in the Army in Iraq, worked as a police officer, and graduated with honors in criminology and law.

Democrats pointed out that the FBI had revoked the security clearances of two whistleblowers, Allen, and Steve Friend, earlier this month. That news came in a letter that Christopher Dunham, the acting assistant director of the FBI, sent to the House Judiciary Committee last night.

The FBI claimed that Allen "expressed sympathy for persons or organizations that advocate, threaten, or use force or violence, or use any other illegal or unconstitutional means, in an effort to prevent federal government personnel from performing their official duties."

But neither FBI nor Democrats presented evidence that Allen, Friend, or the other FBI whistleblowers who testified participated or even sympathized with the January 6 riot at the U.S. Capitol Building. "I was not in Washington D.C on January 6, played no part in the events of January 6, and I condemn all criminal activity that occurred," said Allen.

Others suggested the FBI agents were exaggerating. "You all have employment grievances," said Rep. Gerald Connolly. "That doesn't make you whistleblowers… We're listening to sad tales of certain individuals," said Rep. Debbie Wasserman-Schultz. "These individuals have been determined not to be whistleblowers."

But the FBI agents testifying followed the legally required whistleblower protocols within the FBI and were not fringe agents. Allen, for example, was the 2019 Employee of the Year for the Charlotte Field Office.

Friend, a Special Agent at the FBI for eight and half years, O'Boyle, and Allen all said they made protected whistleblower disclosures and yet were retaliated against by the FBI. Allen was suspended without pay in January 2022. O'Boyle was transferred to a new unit, moved his family across the country, and was placed on an unpaid suspension the first day he arrived.

For decades after the FBI was caught spying on Martin Luther King, Jr. and abusing its powers for political ends, Democrats emphasized strong constraints on domestic spying and the importance of whistleblowers. Now, Democrats are savaging these former public servants as threats to national security. Why is that?

Please subscribe now to find out, and to support the cutting-edge investigative and explanatory journalism you can only find at Public!

https://twitter.com/shellenberger/

— Michael Shellenberger (@shellenberger) May 19, 2023
The Washington Post has gone from questioning the state to being its propaganda mouthpiece. Pravda would be proud.

— Elon Musk (@elonmusk) May 19, 2023
Twitchy: Elon Musk & Michael Shellenberger take turns shredding 'state propaganda' from WaPo
The Washington Post has been performing this same function ever since Woodward & Bernstein played their role in taking down Nixon

Twitter is the only reason it's so obvious now

— ~~datahazard~~ (@fentasyl) May 19, 2023
Erasing our God-given right to self-defense and 'Good Samaritan'-defense…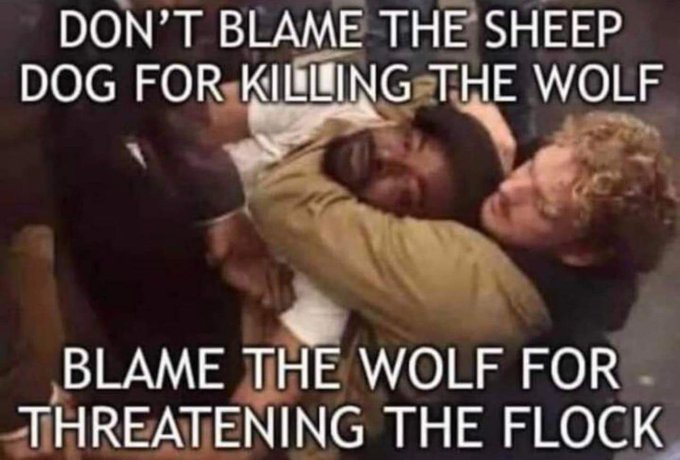 Jordan Neely threatened to kill passengers on the subway according to a new witness.

If it wasn't for Daniel Penny, innocent civilians may have died.

Daniel Penny is a hero.https://t.co/SxTdQjtAzd

— Collin Rugg (@CollinRugg) May 19, 2023
Nathanael Blake: Defending Law And Order Is Social Justice: Good Samaritans don't stand by and do nothing while others are threatened and attacked.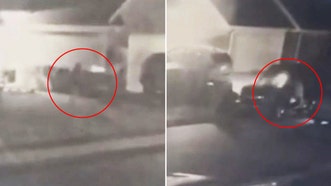 I'm floored that the home owner here is being charged with "reckless endangerment." The arguments from police seem absurd on their face to me. The only people he endangered were…the ones shooting at him. And he's 100% entitled to "endanger" them.https://t.co/rrHcyKpjsm

— Amy Swearer (@AmySwearer) May 16, 2023
Argument 1: He shot at them while they were retreating.

Well, they were "retreating" with guns still pointed at him and while still actively firing. I mean, the one suspect hides behind a car and basically lays down covering fire. He is very clearly still being shot at…

— Amy Swearer (@AmySwearer) May 16, 2023
…or reasonably believes that they present an ongoing imminent threat.

Argument 2: He shot without a clear line of sight because the cars were in the way.

Um. I repeat. They're actively shooting at him from behind the cars. Is he recklessly endangering the cars?

— Amy Swearer (@AmySwearer) May 16, 2023
Argument 3: He "closed his eyes" while firing.

Can you tell that from the video? Even if proven, it's likely b/c he's firing at night with no eye/ear protection and flinching a bit. Not great, but nothing suggests he's like shooting into a neighbor's house with his eyes closed.

— Amy Swearer (@AmySwearer) May 16, 2023
TN has a stand your ground law. Mulroy is a leftist activist DA trying to make a name for himself in progressive circles. He needs to be run out of office. https://t.co/cW5Q5bXOrW

— Capt'n DadBod (@CaptainDadBod1) May 16, 2023
Andrew Mark Miller: Tennessee man charged with felony reckless endangerment after returning fire on armed auto thieves: Suspects who opened fire on man are reportedly still at large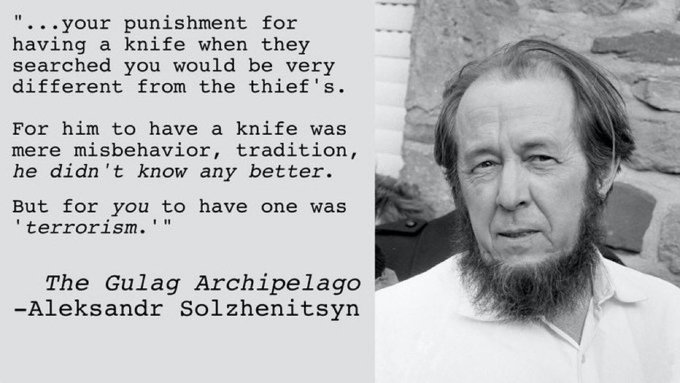 Meanwhile, how will all those democrat voters get their multiple 'mail-in ballots'…
Emma Colton: Seattle crime forces Postal Service to halt deliveries for entire zip code: Affected residents in the 98118 ZIP code faced hour-long line to get mail from post office
Election Talk Stuff:
Ryan King: Internal Biden memo reveals five ways the campaign thinks it can win again in 2024
Liz Sheld: American Greatness Poll: Trump Leads DeSantis by 21 Percent in New Hampshire
Matt Margolis: REPORT: Ron DeSantis to Formally Enter 2024 Race Next Week
James E. Campbell: Mystery at the Midterm: What Happened to the Red Wave?
Joseph Arlinghaus, William Doyle: Republicans Should Not Bet On Ballot Harvesting: Republicans are at a fatal disadvantage in the ballot-harvesting game, and it is important to understand why.
Kyle Morris: HE'S TUNING IN – Elon Musk praises GOP presidential candidate's campaign ad as field of contenders comes into focus: Elon Musk praises Tim Scott's first 2024 presidential campaign ad: 'Everyone's a victim' … 'Great statement,' Musk wrote in response to Scott's comments on personal responsibility
Squandering real science for politicized #WOKE dark ages bullshit:
The editor-in-chief of Scientific American Laura Helmuth tweeted recently that birds have four sexes as proof that "Sex is not binary." After the tweet, the feathers flew as fellow scientists objected to her interpretation of a recent study. https://t.co/xFmcZ3jJQP

— Jonathan Turley (@JonathanTurley) May 20, 2023
Not-so-subtle is Helmuth's false premise-building insinuation that a bird species now dictates the human species' biology/physiology. This is anything but "scientific".

— Maggie (@drillanwr) May 20, 2023
PS, this is why they want us to eat bugs and worms instead of meat///
Actually, probably not so 'sarcastic'.

— Maggie (@drillanwr) May 20, 2023
Jonathan Turley: "Nature is Amazing": Feathers Fly Over Claim of Scientific Americans Editor that Birds Have Four Sexes
Ah! #WOKE "science" is a gift that keeps on squatting on the world that refuses to look up from its cell phones while lazily sitting on the toilet…
Beege Welborn: #Sadz: Not all moonlight and unicorn farts anymore in the EU's Green dreamland
MEANWHILE…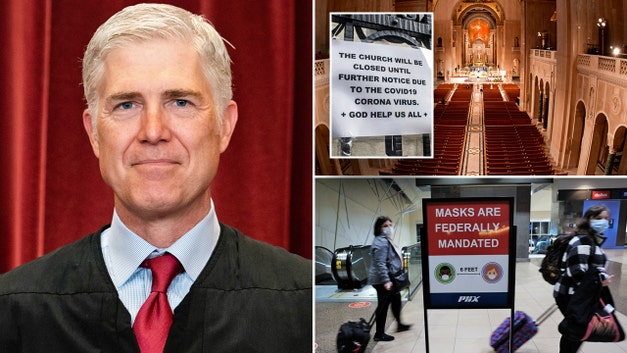 Adam Shaw: SUPREME SMACK – Gorsuch unleashes scathing review of various COVID-era mandates: Among 'greatest intrusions on civil liberties': Gorsuch gives scathing overview of COVID-era: 'Fear and the desire for safety are powerful forces'. Gorsuch said that a leader who claims to fix everything 'can prove an irresistible force'
Supreme Court Justice Neil Gorsuch used a statement in a lawsuit over the Title 42 public health order to give a scathing overview of how civil liberties were trampled during the COVID-era — and the lessons that America could learn from it.

"One lesson might be this: Fear and the desire for safety are powerful forces. They can lead to a clamor for action—almost any action—as long as someone does something to address a perceived threat," the justice wrote.

"A leader or an expert who claims he can fix everything, if only we do exactly as he says, can prove an irresistible force. We do not need to confront a bayonet, we need only a nudge, before we willingly abandon the nicety of requiring laws to be adopted by our legislative representatives and accept rule by decree…

While Gorsuch focused on the legal back-and-forth over that had followed Title 42, he then turned his attention to the response to the pandemic as a whole, writing that the case "illustrates the disruption we have experienced over the last three years in how our laws are made and our freedoms observed."

He then gave examples of how the U.S. may "have experienced the greatest intrusions on civil liberties in the peacetime history of this country."

"Executive officials across the country issued emergency decrees on a breathtaking scale. Governors and local leaders imposed lockdown orders forcing people to remain in their homes. They shuttered businesses and schools, public and private. They closed churches even as they allowed casinos and other favored businesses to carry on. They threatened violators not just with civil penalties but with criminal sanctions too. They surveilled church parking lots, recorded license plates, and issued notices warning that attendance at even outdoor services satisfying all state social-distancing and hygiene requirements could amount to criminal conduct. They divided cities and neighborhoods into color-coded zones, forced individuals to fight for their freedoms in court on emergency timetables, and then changed their color-coded schemes when defeat in court seemed imminent," he said…
The hens and cocks in the FOX den:
"The More You Joe":