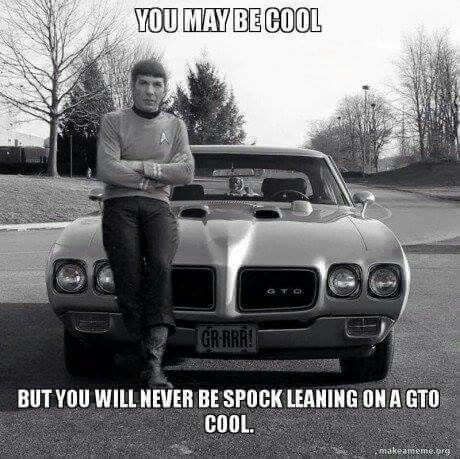 A too cool for school picture of "Mr. Spock", aka, Leonard Nimoy!
I've always thought of it as a debris field of two or more moons that had collided. Any planetary "dust" inside the field was probably drawn there when moon chunks struck the planet's surface or combusted while heading into the atmosphere. Just my thunks…
Clyde Hughes: Saturn's rings much younger than planet itself, new study says
Bada bing bada boom … BIG 'boom'…
Robert Zimmerman: Astronomers find largest explosion yet discovered</a
Using a large variety of telescopes, astronomers have confirmed the discovery of the largest and longest explosion ever discovered, dubbed AT2021lwx and more than eight billion light years away yet ten times brighter than any supernovae previously recorded while lasting years rather than months.

…

Any theories at this moment about the cause of this explosion are very tentative, pending acquisition of more data. What is certain is that the tools of astronomers are far more sophisticated today, allowing for such discoveries that were once impossible. And it also appears that the existence of thousands of Starlink satellites in orbit did nothing to hinder this research.
Andy Tomaswick: NASA: We'd Have a 30-Minute Warning Before a Killer Solar Storm Hits Earth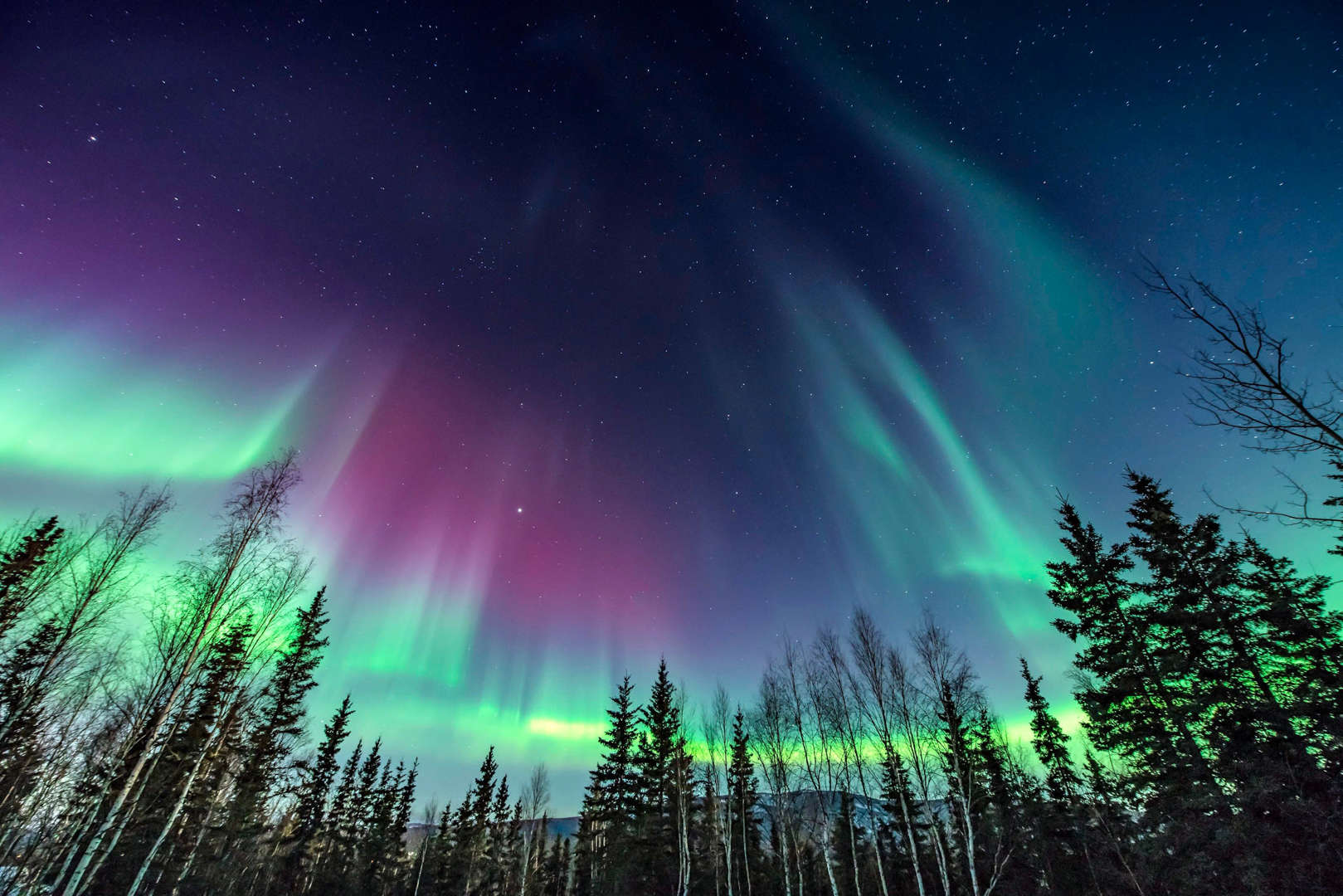 Doyle Rice: Want to see the northern lights? Good news: Experts predict years of awesome aurora viewing.
The James Webb gift that keeps on giving…
Space and Other Tech: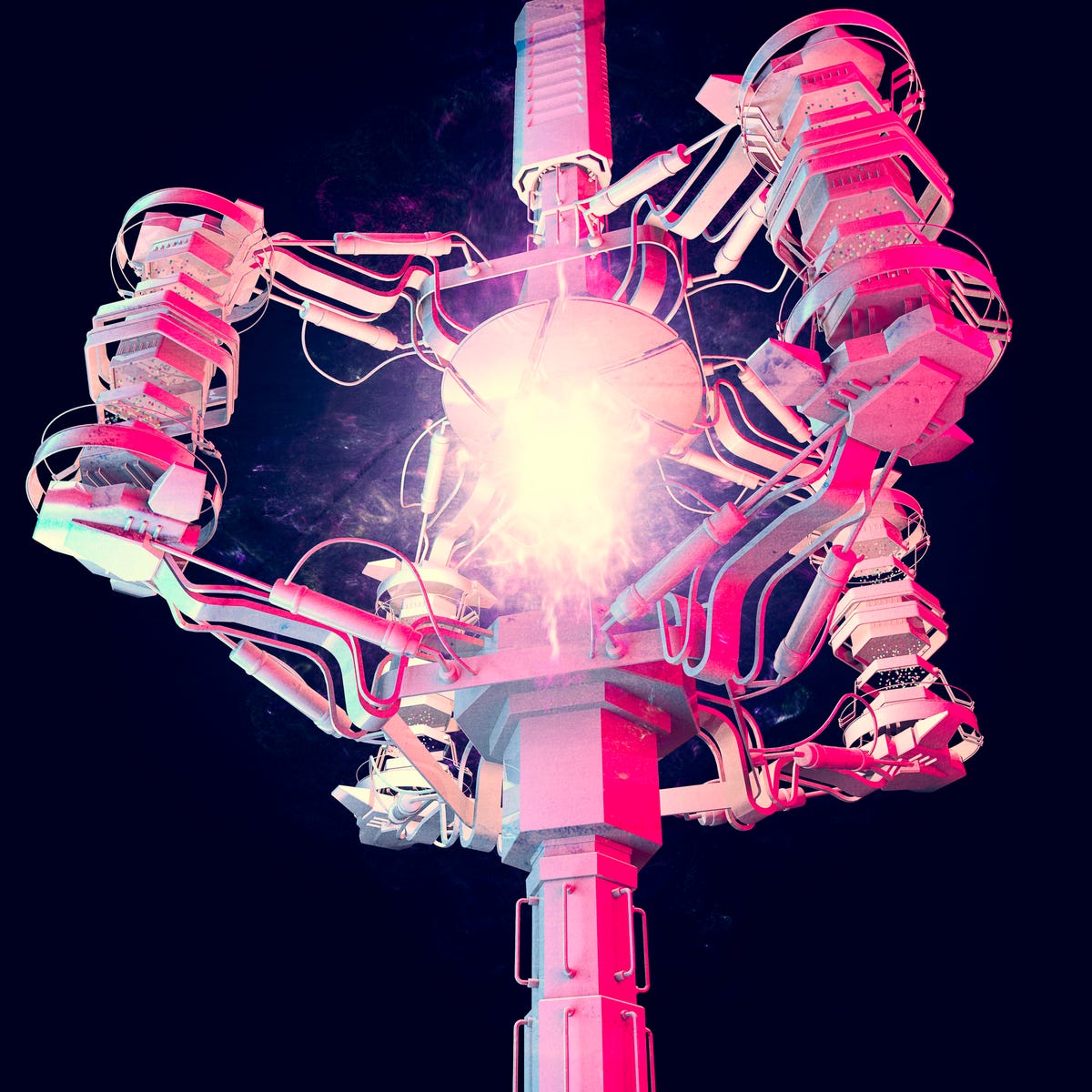 Robert Zimmerman: Scientists rediscover the advantages of nuclear power for moving probes through the solar system
Jon Brown: Florida professor dubbed 'Dr. Deep Sea' sets world record for longest time spent living underwater
Dinah Voyles Pulver: Scientists have a futuristic plan to live underwater and 'unlock the ocean's mysteries'
Jazz Shaw: Meet your new virtual girlfriend
Peter Kasperowicz: AI 'voice clone' scams increasingly hitting elderly Americans, senators warn: 'Imposter' scams cost Americans about $2.6 billion each year
Thomas Newdick: Shockwaves Bend Light Around Transonic F-35C In Spectacular Images
Science Theory or Fiction:
Zeleb.es: Does planet Earth have an expiry date? Scientific forecasts for the end of the world
U-FOs and ALIENS:
My thoughts are that as the photo was taken from the ground the anomalies ("UFOs") are possibly Earth-orbiting satellites/space debris that only appear to be orbiting near the moon *shrug*…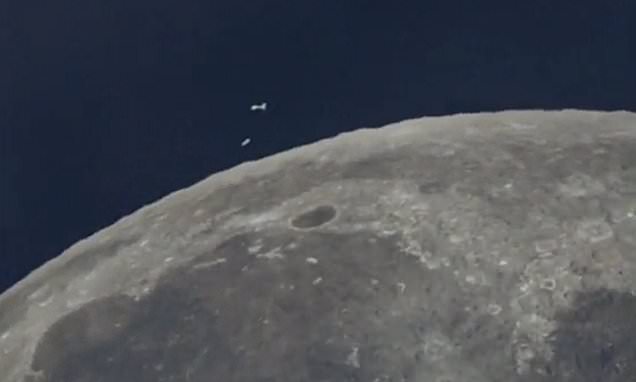 Alaxander Butler: UFOs are spotted flying on dark side of the Moon in video recorded in broad daylight – but not all viewers are convinced: Two white objects can apparently be seen floating over the moon in a TikTok clip but some users said the poster described himself as a 'computer graphics artist'
Sarah Norman: 10 Things You Never Knew About The Kecksburg Incident: The Most Mysterious UFO Crash Of The 1960s
No Map Quest, huh?…
Aaron Reich: Aliens may be looking for Earth but can't find us – study
Sci-Fi and Other Unreal Reelz:
Charles Christopher: Dune 2 Will Have One Major Difference From The First Epic Movie
Actually, this is pretty damn impressive…
Spencer Connolly: Alien Just Confirmed How Xenomorphs Will Conquer the Earth

As much as I love "Interstellar" for its rigid science-backed premise about space travel, time and gravity … and the transcendence of 'love' being another physical factor in man's existence beyond life and death, I equally enjoy the incredible challenges of time perception in "Arrival". And therein too what no other sci-fi story has really attempted to tackle, the near humanly impossible ability to communicate with aliens should we/they make contact.
Evadne Hendrix: Here's Some of the Most Intellectual Sci-Fi Movies and the Ideas They Explore
Call wardrobe…
Jacob Linden: The Actors Behind The Aliens & Droids of Star Wars
Jaimee Marshall: 11 Fast-Paced Sci-Fi Films That Will Keep You Tense for 2 Hours
TWD Trivia: They were never ever called "zombies" in the books or any of the spin-off shows because when the apocalypse (another term not used) hit it had never been imagined, hence, so named. And "The Walking Dead" doesn't refere exactly to the "zombies" but to the living…
Brian Colucci: Walking Dead Officially Banned 1 Type of Zombie (For Good Reason)
Sharina Black: 'The Walking Dead: Dead City': Everything We Know So Far About the Spin-Off