She's constantly on that phone – not a bit interested to hear the truth or understand what's really going on..

Why on the phone all the time? pic.twitter.com/2qOSvO0W9O

— Thomas O'Connor '62 baby, #GodBlessAmerica 🇺🇲 (@TheyCallMeTomO1) May 18, 2023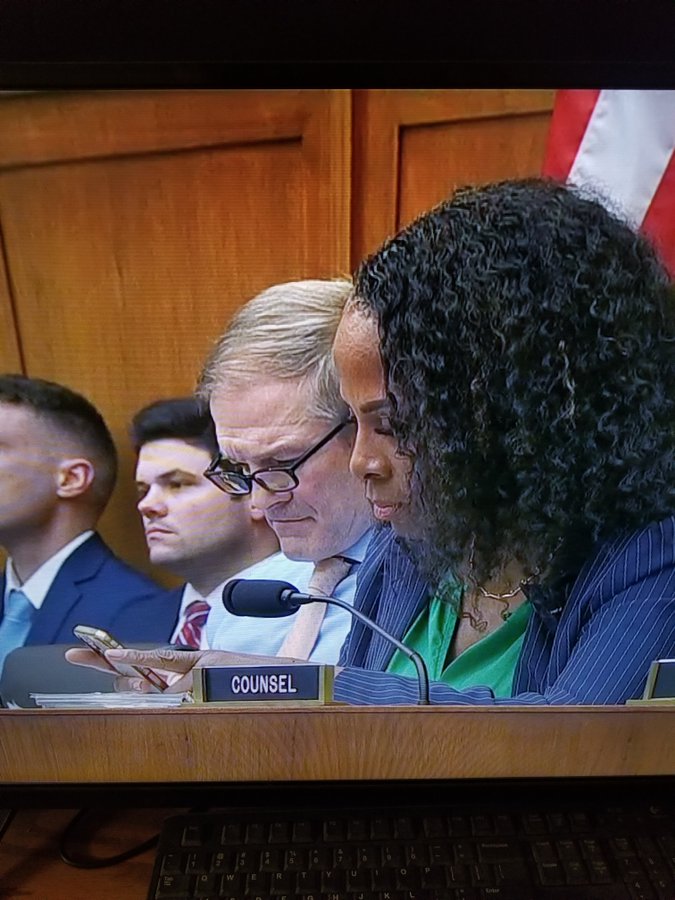 In today's whistleblowers' hearings once again the Democrats seek to sabotage the hearings in defense if a rogue, pro-Democrat FBI.

— Mark R. Levin (@marklevinshow) May 18, 2023
It appears Committee Democrats were fed information by the FBI to question the whistleblowers, or more accurately, to try to smear the whistleblowers.

— Mark R. Levin (@marklevinshow) May 18, 2023
The Committee Democrats have not asked a single question about inappropriate FBI activities, underscoring their collusion with and defense of the weaponization of the FBI. Not a single question.

— Mark R. Levin (@marklevinshow) May 18, 2023
Our elected leaders are absolute morons who serve as professional actors.

Rep Sanchez: "Is your Twitter account Marcus9705645?"

FBI Whistleblower: "That is absolutely NOT my account."

Rep. Sanchez then goes nuts and blames the whistleblower for tweets he never made.

"Okay.… pic.twitter.com/6Wr4wAuf81

— Collin Rugg (@CollinRugg) May 18, 2023
HAHAHAHAHAHAHA

Democrat On Weaponization Committee Tries To Expose FBI Whistleblower By Bringing Up His Twitter Activity

Problem: It's Not His Twitter Account pic.twitter.com/f5hJDf6wQH

— The Columbia Bugle 🇺🇸 (@ColumbiaBugle) May 18, 2023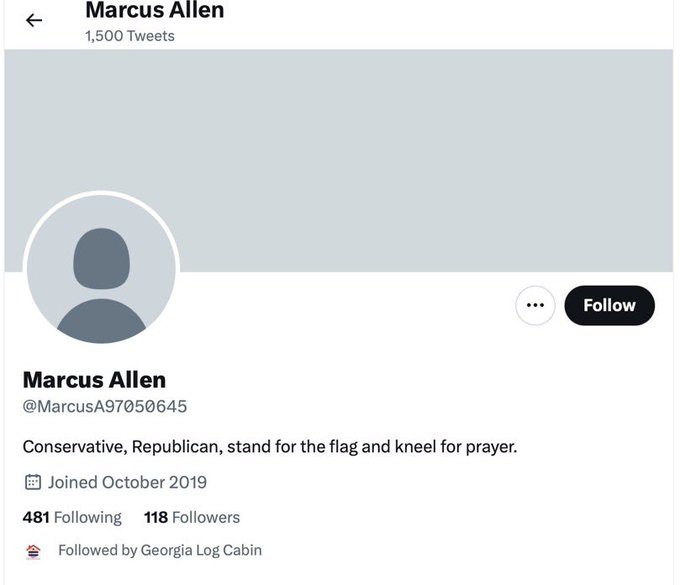 Mr. Allen should've refused to answer the lunatic pink lady's asinine query by saying, "I'll not respond to, nor take responsibility for, what somebody else has said under their 1st Amendment rights just because the person's name is the same as my name," & sat back in his chair.

— Maggie (@drillanwr) May 18, 2023
Bonchie: Purple-Haired Dem Accuses FBI Whistleblower of Inflammatory Tweet and Disloyalty, and He Cleans Her Clock in Response
Debra Heine: Dem Rep. Linda Sanchez Mocked After Attempt to Pin Conspiratorial Tweet on FBI Whistleblower
This is KGB/STASI bullshit right here…
FBI Whistleblower Garret O'Boyle, whose family had to beg for clothes after exposing corruption at the FBI: "The FBI will crush you. This government will crush you and your family if you try to expose the truth about things they are doing that are wrong." pic.twitter.com/NfJCbLVOrK

— Greg Price (@greg_price11) May 18, 2023
BREAKING: F.B.I. Whistleblower, Garrett O'Boyle just ended today's hearing with a chilling warning for future F.B.I Whistleblowers pic.twitter.com/7WiEpsome6

— TexasLindsay™ (@TexasLindsay_) May 18, 2023
Twitchy: Former FBI Special Agent Garret O'Boyle delivers powerful and chilling testimony on weaponized FBI/DOJ
Michael Ginsberg: 'The FBI Will Crush You': Whistleblower Tells Fellow Agents Not To Come Forward With Allegations Of Wrongdoing
Ace: Whistleblowers Report Retaliation, Intimidation Tactics, and Illegal Accessing of Bank Records Without Subpoenas by FBI to the Weaponization of Government Committee
Jerry Dunleavy: Whistleblower report: FBI used Jan. 6 riot to mislead on domestic terrorism spike
Rep. @HagemanforWY: "The leadership of the FBI and the DOJ are corrupt. I will name names. Christopher Wray and Merrick Garland are corrupt. They know it, we know it, and the American people know it." pic.twitter.com/q9IMAtbmUA

— Townhall.com (@townhallcom) May 18, 2023
Spencer Brown: Naming Names: Rep. Hageman Torches 'Corrupt' DOJ and FBI
Anders Hagstrom: FBI whistleblowers say pro-life groups, Catholics were 'target of the government': Jordan – The FBI's Washington, DC field office wanted to open investigations 'without predication'
🚨BREAKING🚨

FBI whistleblower testifies under oath that FBI won't allow 11,000+ hours of J6 footage to be released b/c it would expose undercover agents committing crimes inside Capitol

Not only was J6 a Fed setup, but now it's confirmed that FBI is also covering its tracks pic.twitter.com/k6I8gLSqaO

— DC_Draino (@DC_Draino) May 18, 2023
Nicholas Ballasy: FBI obtained Americans bank records without subpoena: Whistleblowers: The allegations from FBI whistleblowers is the subject of a hearing on Thursday.
Katie Pavlich: New Report Details FBI 'Rot' and Retaliation Against Whistleblowers: A new and lengthy report released by the House Judiciary Committee and Select Subcommittee on the Weaponization of the Federal Government Thursday morning shows FBI supervisors retaliated against agents blowing the whistle on corruption and partisan misconduct.
Anders Hagstrom: Jordan takes on Dems in contentious exchange over whistleblower testimony: Rep Debbie Wasserman Shultz also went toe-to-toe with Rep Jim Jordan
MORE: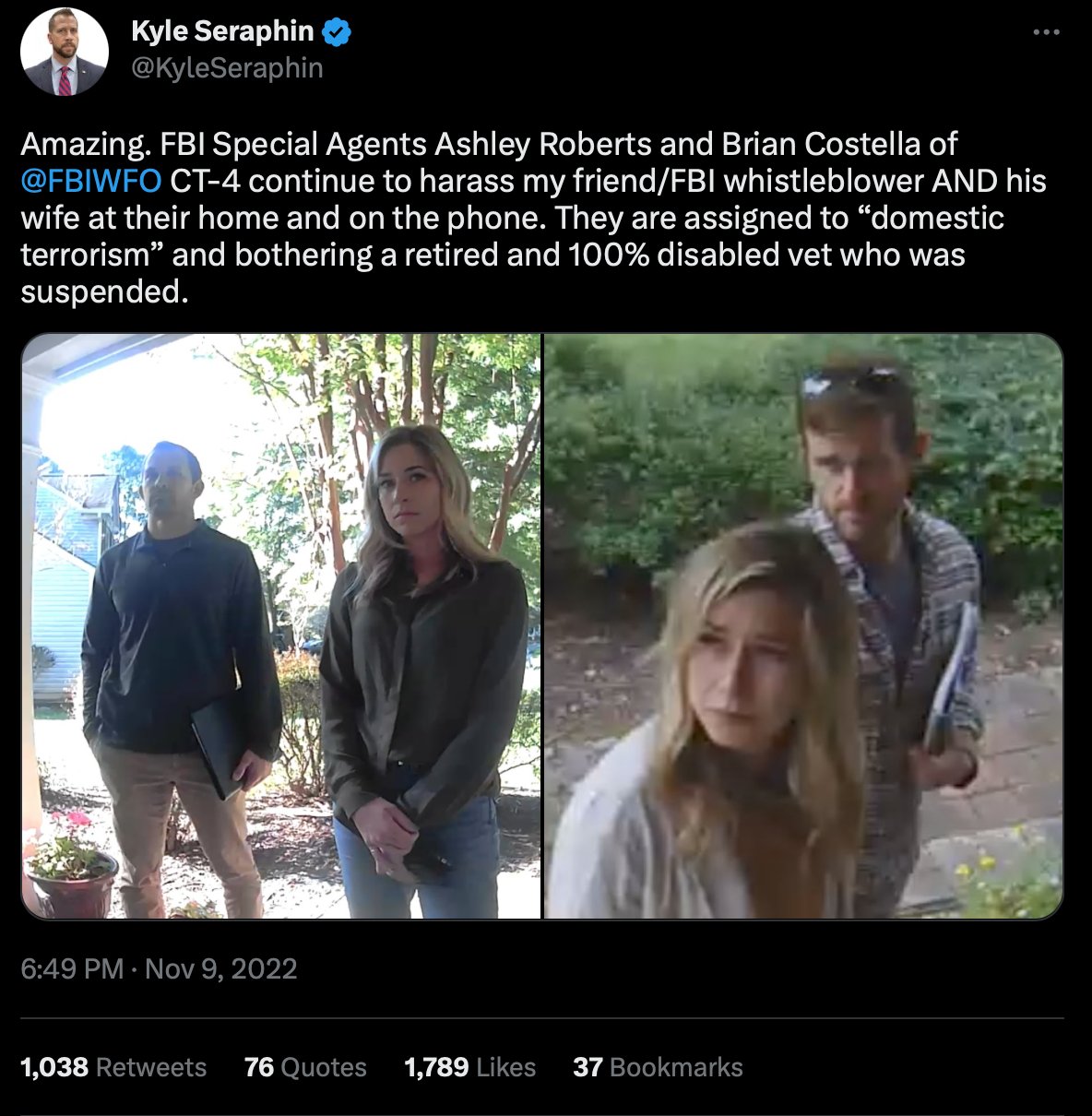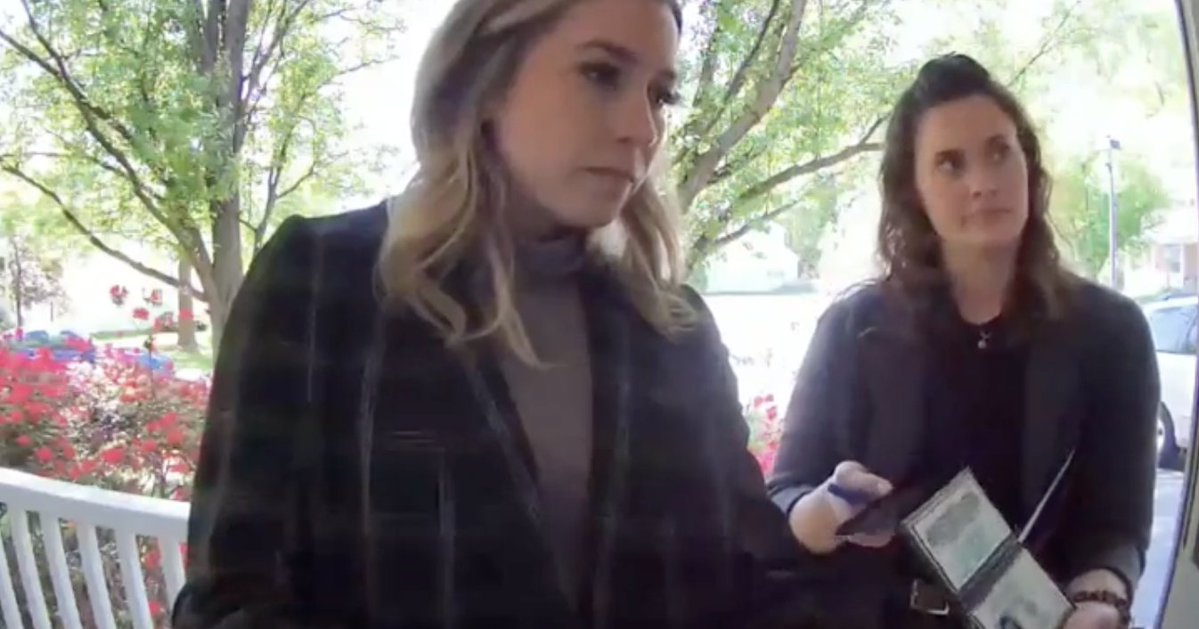 PRO-TIP: If this woman from the FBI (or anyone else from the FBI) comes to your door don't answer it unless she's got a warrant. Never talk to the FBI. Never cooperate. You can't trust them. They have proven that time and time again. pic.twitter.com/pjbv3d1Xza

— @amuse (@amuse) May 18, 2023
The only word out of your mouth is lawyer. That's it. If they ask you if you would like a bottle of water and you say yes please, you just waved your rights. Only say lawyer and that is it.

— 3rd Degree Byrne (@3rddegreebyrn) May 18, 2023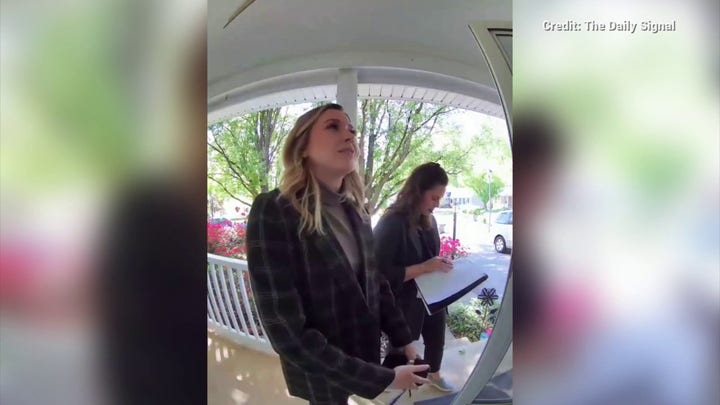 Lindsay Kornick: FBI visits home of pro-life activist's mother in act she says was meant 'to intimidate:' 'Refuse to back down' – FBI agents previously arrested pro-life activist Mark Houck in front of his family back in September
Marc A. Thiessen: The Durham report is a damning indictment of the FBI — and the media
Durham's report lays bare why trust in the media lies in tatters. If in 2024, Americans decide that journalists are a greater threat to our democracy than a second Trump term, they have no one to blame but themselves.
TBT: F.B.I…
Chuck Ross (8-23-19): 15 Former Spooks Who Work At CNN And MSNBC Now: A vast majority of the 15 CNN/MSNBC analysts have pushed the now-debunked theory that the Trump campaign conspired with Russia.
The bulk of "The Proud Boys" and "Oath Keepers" present on J6 were FBI plants that had infiltrated the group…
Julie Kelly (11-14-22): Feds Had Informants In Proud Boys and Oath Keepers for J6: Gamesmanship aside, it's now evident the FBI infiltrated these two "militia" groups well in advance of January 6.
Ron Elving (1-26-18): The Massive Case Of Collective Amnesia: The FBI Has Been Political From The Start