It turns out that the sweet spice rack that your kid brought back from shop is actually a stratified, structural vehicle for white supremacy and male dominance . . . unless you keep it messy. Otherwise, you are pushing racist, sexist "pantry porn." https://t.co/lefyN12Te2

— Jonathan Turley (@JonathanTurley) March 17, 2023
Jonathan Turley: Kitchen Bull Connors: Professor Denounces Cleanliness as Sexist and Racist
Lloyd Billingsley: From January 6 to November 7: What an actual attack on the U.S. Capitol looked like.
Jacqualine Henry: Questioning the January 6 Aftermath: If the Department of Justice can weaponize the FBI and legal system to target and make a cautionary tale out of ideological opposition, who's next?
J.B. Shurk: Elections Have Consequences; Stolen Elections Have Catastrophes
Julie Kelly: A Haunting Anniversary: As we approach the third anniversary of "15 Days to Slow the Spread" there remains no accountability and no assurances that it couldn't happen again.
Nicholas Wade: Unnatural Enhancement – The Covid pandemic raises an important question: How should promising but dangerous science be regulated?
In the meantime, we are pouring billions into schools that cannot produce a single proficient student in basic subjects. If this were a business, there would be criminal fraud charges across the nation. https://t.co/ZzwXyCqXqL

— Jonathan Turley (@JonathanTurley) March 17, 2023
Jonathan Turley: "The New Normal": New York to Lower Math and English Proficiency Standards Due to Poor Test Results
Michael Hartney, Corey DeAngelis: Randi Weingarten's latest bogus claim gaslights all of us: The evidence shouldn't be a surprise. They are the teachers' union, not the kids' union
Daniel J. FLynn: Girls Are Now Being Banned From Sports for Wanting to Play Against Girls: Liberals won't let anyone play who doesn't agree with them.
Megan Fox: New Student-Led 'Red Guard' Installed in Maine School District Causes Fury at Board Meeting
Uldis Sprogis: Incompetence rewarded, throughout the U.S. government: The military, education and public health fields all have problems.
Exhibit #5029300…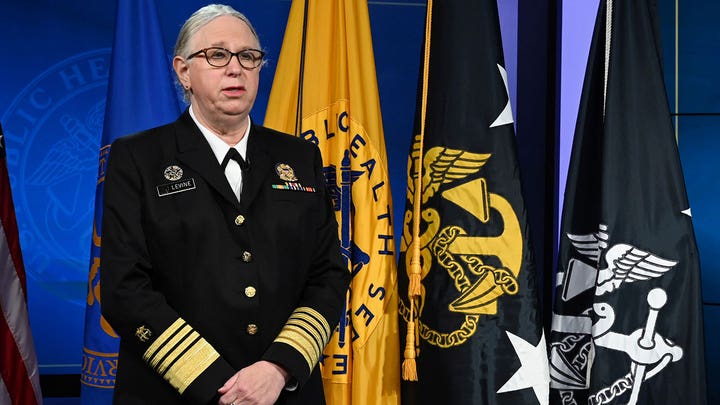 Joshua Q. Nelson: Dr. Rachel Levine says changing kids' genders will soon be fully embraced: 'Wheels will turn on this'. Levine also said gender-affirming care for minors had the 'highest support' of the Biden administration
Katelynn Richardson: DOJ Internal Watchdog Shuts Down House Democrats' Claims Against FBI Whistleblower Steve Friend
TUCKER CARLSON: You're going to get a hot war with Russia and China, whether you want it or not
The Juicy Smellit Hoax…
Ace: America's Hottest New Show Is the Fake Lynching of Jussie Smollett, Hosted By Those Nigerian Bodybuilder Brothers
Victor Davis Hanson: Are We the Byzantines? The Byzantines never woke up in time to understand what they had become. Will Americans?
Erik Arnold: Nietzsche in the Shadows: Traces of Nietzsche's ideas are made manifest in intersectionality.
Matthew Boose: The Right Is Still Afraid to Fight the Culture War: Contemporary society rests atop a bedrock of deviancy that few, even the right-wing culture warriors, dare disturb.
As attacks on FNC escalate, a "leftist's" perspective…