Happy St. Patrick's Day. The day that everybody can put an O' in front of their surname and be Irish. And remember to sober-up with that Irish coffee after all of those emerald green brewskies.
No blarney like this bloke's blarney…
Alexander Hall: Biden skewered as 'world's worst Catholic' who cheapens Irish and Catholic identity: A writer slammed President Biden just before St. Patrick's day as 'about as authentically Irish as a leprechaun hat'
Biden Family business spreadin' the green…
Victor Nava: Comer says '6 or 7 Biden family members' may have been involved in overseas business schemes
Steven Nelson: Hallie Biden revealed as 'new' Biden family member who got China cash
Victor Nava: Where the money went: The Bidens and Biden associates that received Chinese cash
Kevin Downey, Jr: The Biden Family Influence-Peddling Scandal Just Got Much, Much Worse
NYPOST: Jim Comer shows that the Biden family business is corruption
Hunter Biden just countersued John Paul Mac Isaac for sharing the contents of a computer that he abandoned and agreed that he would lose all rights to if he failed to retrieve it. It is part of a new scorched earth strategy of Hunter. https://t.co/yeTGZiNrrt

— Jonathan Turley (@JonathanTurley) March 17, 2023
Jonathan Turley: "Dirty Political Trick": Hunter Biden Calls for Criminal Investigations of Critics and Media
Brandon's 'March Madness' Bizzmess: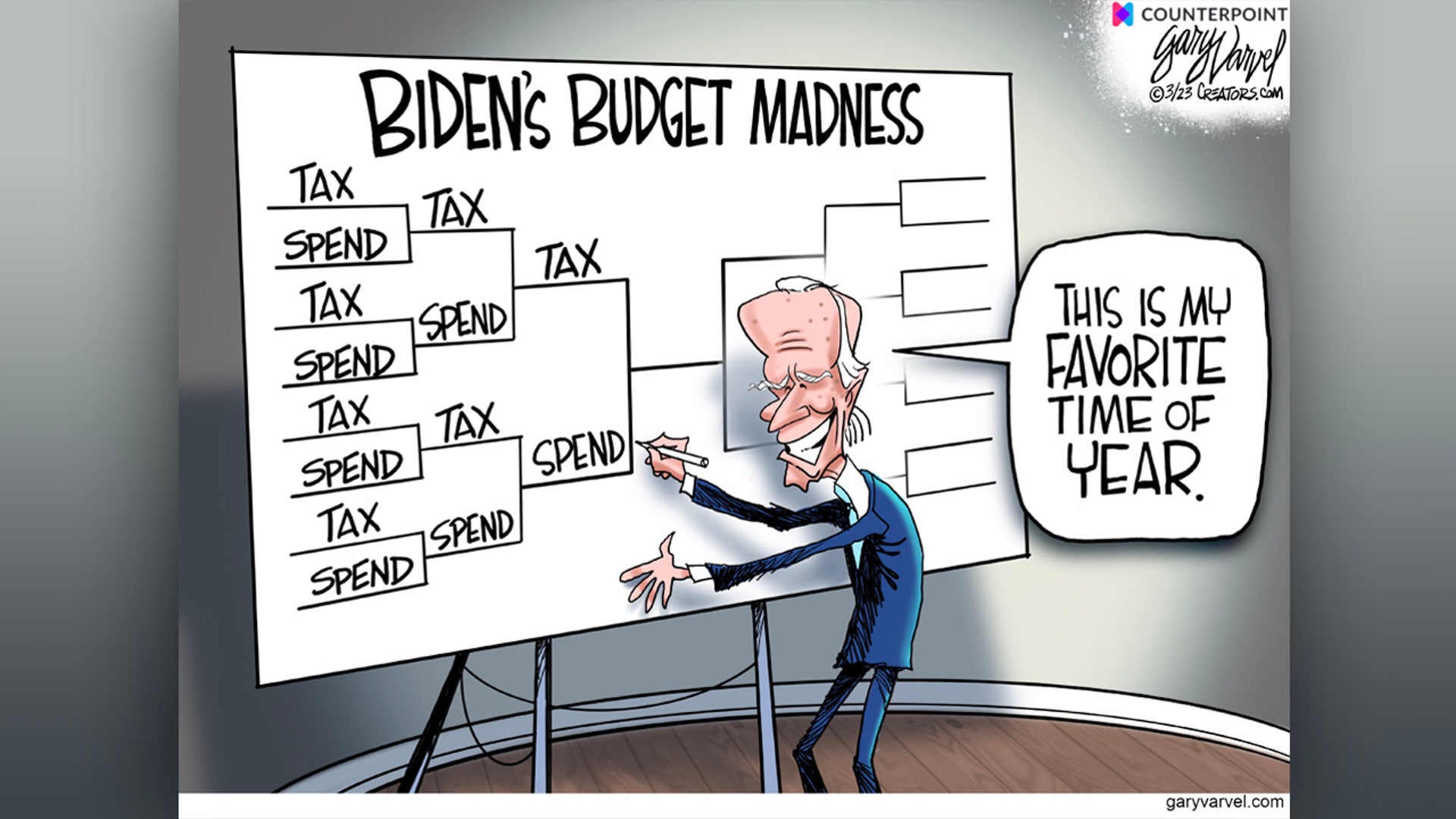 Biden's brackets…
Veronique de Rugy: Biden's New Budget Would Hike Taxes and Wage Class Warfare: The higher taxes on small businesses and entrepreneurs could slow growth. Less opportunity means more tribalism and division.
Matt Weidinger: The trillion-dollar hole in the president's budget: In further proof that he doesn't understand the first law of holes (when you're in one, stop digging)…
Betsy McCaughey: Biden's banking busts include this single biggest monetary policy mistake in half a century: Biden has been obsessing on woke causes while banks are on the brink
NYPOST: SVB turmoil leads Goldman Sachs, JPMorgan to raise recession probability
Liz Sheld: Morning Greatness: Angry Taxpayers Respond to Latest Bank Bailouts
Alex Nitzberg: 19 GOP governors sign statement decrying ESG 'proliferation' as 'a direct threat'
Huh…
Alexa Schwerha: Biden Admin Is Placing Undercover Federal Agents At Universities. Here's Why
Come on, man…
Julian Epstein: Democrats Fear the Truth About Biden's 2024 Presidential Run: A re-election campaign is a manifestly bad idea, but members of his party are too cowardly to admit it.
Russkies being Russkies: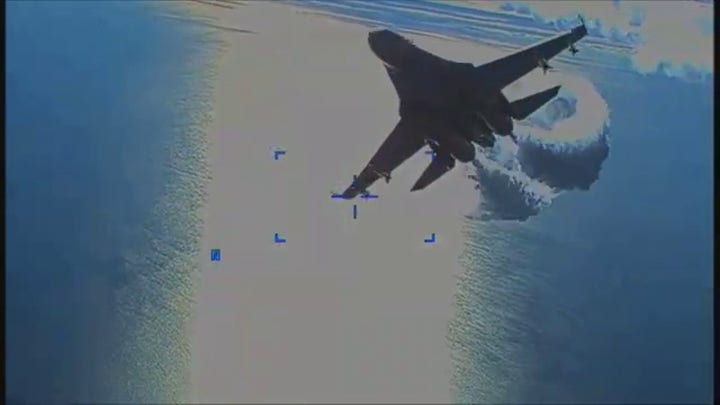 Actually, the Pentagon has already hinted we'll not be making any attempts to 'recover' the $32+M debris that's allegedly some 5000 feet down in the Black Sea…
Liz Friden, Timothy H.J. Nerozzi: RECOVERY RACE – Russian ships at US drone crash site in Black Sea, US official says: 'They wasted no time': Officials have speculated that US drone debris has already sunk too far for recovery, after collision with Russian fighter jet
The Pentagon instantly released footage of a Russian jet grazing one of our unmanned drones and the media is showing it on an endless loop today. It took two years to get 41,000 hours of January 6 footage and we still haven't seen it all. Always telling what they want you to see.

— Chris Stigall (@ChrisStigall) March 16, 2023
Kevin Haggerty: 'Exuding weakness wherever they go': Kilmeade tears into Biden admin after downing of US drone
Dems say, "SCREW THE BORDER":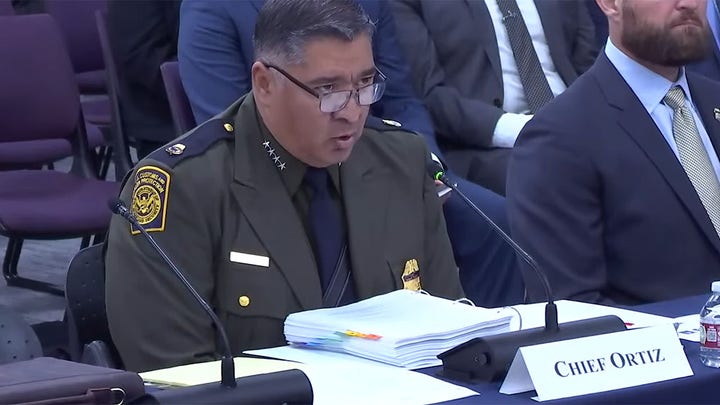 Adam Shaw: Homeland Republicans to turn up the heat on Mayorkas after Border Patrol chief's 'earth-shattering' testimonyOrtiz had testified in McAllen, Texas, at committee field hearing
Adam Shaw, Bill Melugin: Homeland Dems booked travel, called witnesses before pulling out of border hearing, Republicans say: The hearing will focus on the 'unprecedented crisis' at the border
VIDEO: 'Mayorkas has failed miserably': Kinney County, Texas Sheriff Brad Coe details the surge of illegal immigrants he's encountering ahead of his House testimony.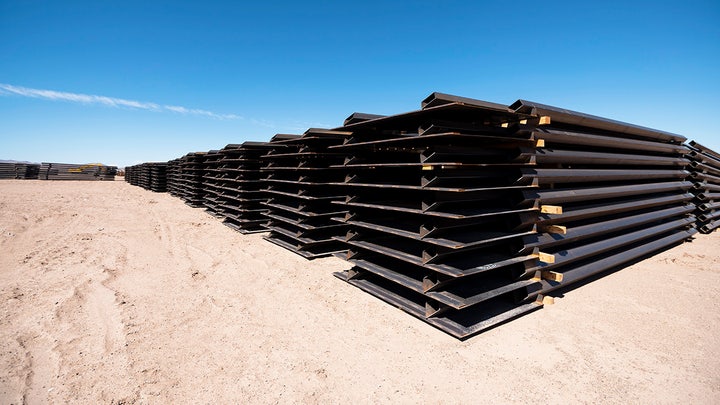 Kyle Morris: DOD spends nearly $50 million a year 'to do nothing' with Trump's border wall materials, drawing GOP backlash: DOD is spending around $130,000 a day to store materials after Biden canceled Trump's border wall construction project
Nothing to see here…
RGV continues to lead the nation in Chinese migrant encounters. In FY23, there have been 1,577 apprehensions-91% being single adults. A 920% increase compared to FY22 creating a strain on our workforce due to the complexities of the language barrier & lengthens the processing. pic.twitter.com/X9Z4QEbNT3

— Chief Patrol Agent Gloria I. Chavez (@USBPChiefRGV) March 16, 2023
It's not just on our southwestern border. A large number of those illegally crossing our northern border are from China and India…
Susan Jones: 55,736 Undocumented Migrants Encountered at US-Canada Border Since October, Up 133% From FY '22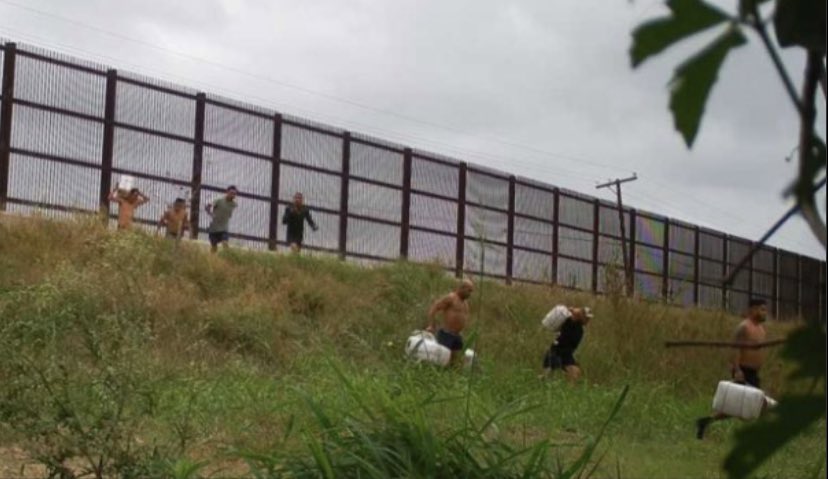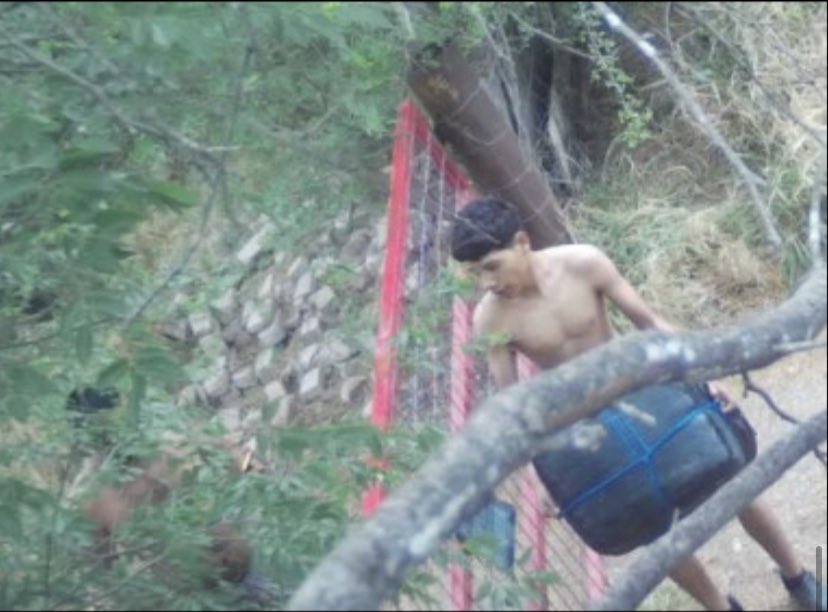 📸 images from the border clearly show the challenges with an unsecured international border as drug trafficking organizations from Mexico smuggle drugs between the ports of entry. #OperationLoneStar #BorderSecurity pic.twitter.com/9TNgMvCqwf

— Chris Olivarez (@LtChrisOlivarez) March 16, 2023
Paul Sacca: Cartels use ads on social media apps like TikTok to recruit American teens to smuggle migrants into US: Screenshots from social media show cartels offering as much as $3,500 per trip for Americans to help smuggle migrants across the border
Brian Flood: DHS Secretary Alejandro Mayorkas parties with MSNBC honchos amid border crisis
VIDEO: Joe Concha: Mayorkas looks 'apathetic' to the border crisis: Fox News contributor Joe Concha sounds off on DHS Secretary Alejandro Mayorkas for attending a party for MSNBC while border officials struggle to maintain security.
Meanwhile, works both ways, demcoms…
Melissa Fine: 'I would suggest that Republicans leave': Rand Paul leads GOP walkout after Dem chair tries tactics to block amendments
Latest MSM/CCPChina COVID origins talking-point:
And the leftist MSM outlets are willingly, gleefully running with this latest deflection bullshit that sounds like a damn "South Park" episode…
A raccoon dog had sex with a pangolin that drank some bat soup and that's how we got COVID.

The Atlantic.

— Brent A. Williams, MD (@BrentAWilliams2) March 17, 2023
Totally makes sense now. Thank goodness we can now ignore the ridiculous idea that it came from a lab that grows and studies novel coronaviruses in the same city.

— That Goddamned Finkelstein Shit Kid (@Supreme____Beef) March 17, 2023
Just so everyone understands, all that's happened is that at the same market they are pretending COVID originated, they also found some genetic material from raccoon dogs.

Not infected dogs.

Even for the media this is the stretch of stretches. https://t.co/MNUMjnjkml

— THE OCpatriot™ ❁ (@OCpatriot_) March 17, 2023
FBI: "Likely Covid came from a lab."
Dept. of Energy: "Likely Covid came from a lab."

New York Times: "It came from monkeys, (no we used that one already) I got it! The Pangolin! (No, no, already used). How about….

Raccoon Dogs! pic.twitter.com/zUxTkyTPXX

— TruNorth🗽🟡⚫️ (@ScottTrudell) March 17, 2023
And, of course, just as…
Jim Pearce: House Votes 419-0 To Declassify All Intel On COVID Origins
DWN: Jean-Pierre: 'No' Decision On If Biden Will Sign Unanimously Passed Bill To Declassify COVID Origins Intel
MORE:
No! No! NOOO! This classroom indoctrination bullshit has to stop. It used to be we viewed people having to eat worms and insects as a sign of severe and unjust poverty and malnutrition. Now it's the "only right way". And "cows are killing Earth" compared to the various dinosaur eras of much larger methane producing beasts? Earth will be just fine, teach.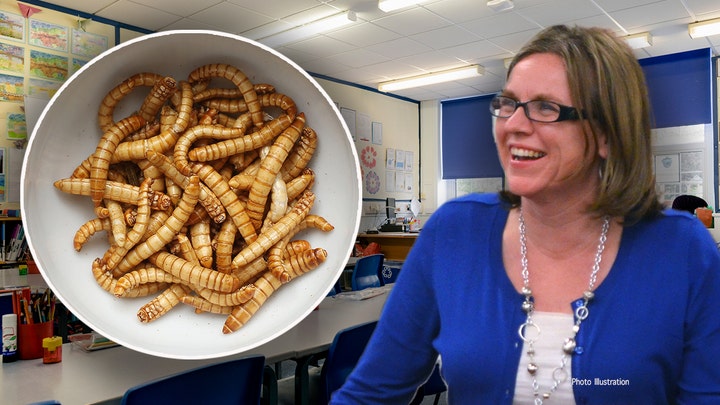 Hannah Grossman: Utah school gives kids 'disgusting' insects to eat in class for climate assignment on cows killing the Earth: 'There's only one right answer to this essay. And it's that Americans should be eating bugs,' a teacher said … You know what's next, right? "Reduce the surplus population" as Charles Dickens wrote. If these cults believe anything about "methane producing" animal its that Earth is "overpopulated", with no 'natural' depopulation in-sight. Some even espouse reducing the current population. Could the initial COVID pandemic have been a not-so-dry-run?
And you'll eat those bugs dirty and shivering in the cold. I told you they were coming for more than just your stoves…
Thomas Catenacci: San Francisco latest Dem city to crack down on gas appliances: Regulators characterized the ban as a 'groundbreaking regulation' … mark my words. Once they've obliterated all gas appliances they will be coming for the electric ones.
Greta Thunberg deleted this tweet because it exposes her for being a fraud. Make sure the entire world sees it. pic.twitter.com/kEvuMiBS8D

— Brigitte Gabriel (@ACTBrigitte) March 11, 2023
Julia Johnson: Greta Thunberg nixes tweet warning end of humanity if climate not fixed by 2023
Stephen Kruiser: The Morning Briefing: Climate Change Whackos Are the Real Danger to the Planet
Uh-huh…
Misty Severi: California could ban Skittles, Sour Patch Kids, and Campbell's soup over additives
Carlos Garcia: Elon Musk shoots down Democrat lawmaker's claim that being a 'good parent' means letting a child choose their gender
The problem with those privileged to have been born/live in "evil capitalist" society that think they know the reality of a utopian socialist society…
Jack's a carpenter. His neighbour Jean's a baker. Jean has some doors with loose hinges. Jack says he'll fix them. Jean says she'll give him some cakes as a thank you. Scale up a willingness to help others, where all will receive what they need, and you have a socialist society. pic.twitter.com/xuLZDNFqAQ

— The Socialist Party (@OfficialSPGB) March 14, 2023
Actually, in the so-called "socialist utopia" of places like Cuba this sort of "neighborly" "scaling up" isn't ok with the government, let alone making dwelling repairs without government permission. Socialism always means far less for people than they had before its instalment and far-far more for government after its instalment.
There will be no ruling class whatsoever. That is a fundamental feature of Marxist socialism/communism. The socialist society will permanently hold the power to decide what happens.

— The Socialist Party (@OfficialSPGB) March 16, 2023
So, no government, just mob rule and/or anarchy. Got it.
BTW assuming your models for supporting this inane ideology already exist in the world which are successful w/no poverty/hunger/want/need? Which 1 wld YOU go live in for 1-3yrs for a sampling of your clogged-pipe dream?

— Maggie (@drillanwr) March 16, 2023
Twitchy: Socialist Party beclowns itself by inventing capitalism