Makes me really miss my Grandma(s)…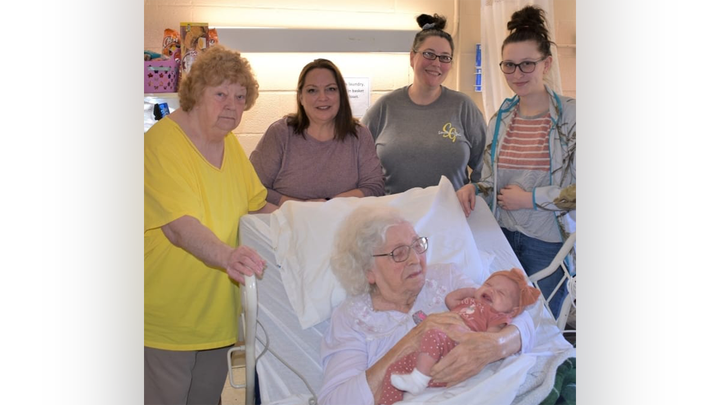 Cortney Moore: Kentucky woman with over 230 great-great-grandchildren meets great-great-great-grandchild: MaeDell Taylor Hawkins, 98, met her first biological 6th-generation granddaughter in Kentucky
Great Finds:
Rosemary Giles: Centuries-Old Ship Found Beneath the Ruins of the World Trade Center
Jen Grimble: This Newly Discovered Egyptian Sphinx Has a Unique Feature
Michelle Starr: The Broken Stones of Monkeys Look Uncannily Like Something We Used to Make
And sometimes "danger" finds you:
Pilar Arias: Moose charges Idaho snowmobiler during freak incident: 'Had my brother not jumped when he did, he would have been crushed,' Jeremiah Bigelow says … More of the VIDEO here.
Don't pick a fight your butt can't win…
Why my Erie-Lackawanna wrecking crew Grandpa pounded into my head when I started driving 'stop your car as reasonably far away as possible from the "marked" area near the tracks when train warning lights/gates activate'. Note the vehicle trying to make more distance from the area…
Greg Norman: Moment Norfolk Southern train derails in Ohio caught on dashcam video: Cars on Norfolk Southern train carrying liquid propane and ethanol did not spill in Springfield Township, Ohio, officials say
That's Entertainment:
MovieMaker: Paint Movie Official Poster Features Owen Wilson as an Artist Who Is About to Lose Everything
Coming early April on Prime (?): This looks good…
Ever see this Denzel Washington (fictional) movie? I've seen it a couple of times and the bulk of the movie is interesting, but the actual flight scenes were incredible. First time I watched it I stopped and backed up a couple of time to re-watch those scenes. It's streaming now on Paramount+ (subscription) ..
Joe Otterson: Mel Brooks Talks Working on 'History of the World, Part II' at 96: 'I'm the Jewish Advisor'
Coming 2024: A mighty high bar to reach on this one…
Unwedded bliss…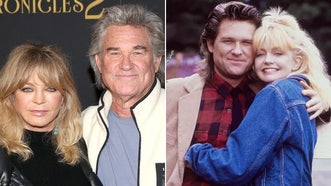 Janelle Ash: Kurt Russell, Goldie Hawn wondered 'why does anybody care' they're not married after being 'constantly' asked: Goldie Hawn and Kurt Russell have been together since 1983
VIDEO: Goldie Hawn rips cancel culture for ruining comedy: 'Mistrust everywhere'